One item that remains unclear in the new Chicago Symphony Orchestra agreement is whether the new fiver-year contract modified any of the terms related to substitute musician compensation.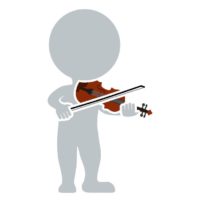 I've been communicating with both the Chicago Symphony Orchestra Association (CSOA) and the musicians and so far, have received mildly differing accounts.
According to CSOA Communications and Public Relations Officer, Eileen Chambers "per the terms of the new agreement, temporary or substitute musicians will be paid the same as regular musicians."
When asked about specific changes to the contractual language realted to substitutes, she provided the following overview per the CSO's Orchestra Operations team.
"Sub pay is actually Temporary Musician (sub and extras) pay. There are several clauses in the contract on this issue.

The clause on the pay for Temporary Musicians for performing services did not change. However, he clause about Temporary Musician vacation pay did change and there will no longer be vacation pay for Temporary Musicians."
This coincides with the information the musicians' PR representative provided: "The extra and substitute [musicians] will no longer receive vacation pay from CSOA."
The vacation pay term referenced by both representatives is language in the CSOA's last, best, and final offer:
A vacation allowance of 4% shall be paid to a Temporary Musician who earns 50% or more of annual minimum base wage for a Contract Year; however, if employed under an individual contract to fill a vacancy for a Contract Year, a Temporary Musician shall receive, in lieu of the 4% vacation allowance, the pro rata vacation pay provided in Article X, Section 10.4.
While the musicians can rack up a win via successfully pushing back against CSOA demands to pay substitute musicians a lower per service rate than full members, they did accept a related financial concession that will be passed along exclusively to substitute musicians.
For those unaware, substitute musicians are not permitted to vote on new agreements nor are they permitted to participate during ratification meetings.