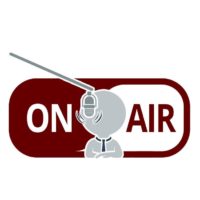 In 2016, guest author and classical music blogging heavyweight, Jason Heath, was kind enough to compile a list of his go-to classical music podcasts. Since then, several additional podcasts have hit the market, one of which is Stand Partners for Life.
Hosted by Nathan Cole, LA Philharmonic First Associate Concertmaster, and Akiko Tarumoto, LA Philharmonic Assistant Concertmaster, the couple (who are married) explore a wild range of professional topics and how they intersect with their professional life.
So those long LA drives to and from work became therapy sessions, and those sessions eventually morphed into this podcast. We figured that we should turn our orchestral observations into something positive, or we really would drive each other crazy. We try to keep the actual complaining to a minimum, although Akiko can't help herself sometimes!
Recently, they published an episode about what it's like to be a concertmaster titled That's Life In The Hot Seat, Mr. Concertmaster!. They examine a cross section of artistic and non-artistic concerns along with all of the associated enjoyments and anxieties.
One aspect I particularly enjoyed about the site is some of the episodes include a transcript. Most don't, but the most recent one not only includes a transcript but it has a timestamp for each of the host's comments. It makes things particularly easy if you're short on time and can only listen to a single segment.
Here's hoping they can maintain that standard for future episodes.