I had the pleasure of talking to WWFM's Rachel Katz for her program, A Tempo via a retrospective of 2019. Granted, there was a lot of ground to cover but she did a good job at keeping me in-line and on track with topics that covered labor disputes, diversity, discrimination, and quite a bit more.
The classical music world grappled with a variety of issues in 2019 – increasing diversity and inclusion, strikes and lock-outs at major symphony orchestras including Chicago and Baltimore, and allegations of sexual misconduct and discrimination. This Saturday (12/28 at 7 pm) on A Tempo, host Rachel Katz chats with Chicago-based arts consultant Drew McManus about these and other 2019 headline-makers, and also looks ahead to what's to come in 2020.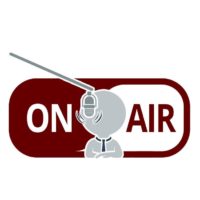 I have to admit that I was a bit stumped when Ms. Katz asked me about some of the positive developments from 2019 since so much of the year was dominated by some very heavy topics. You'll have to listen to the segment in order to find out which silver linings we found.
But I'm curious to know what you would have identified as some of the high points in 2019. Leave a comment or reply across social media.
You can listen to the program via WWFM's streaming library.