Official news dropped yesterday that embattled Baltimore Symphony Orchestra (BSO) music director, Marin Alsop, will be stepping out of that position at the end of the 2020/21 season. She'll move into the position of music director laureate and retain title as OrchKids founder.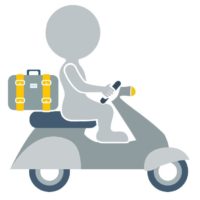 The 2/26/2020 edition of The Baltimore Sun published an article by Mary Carole McCauley that provides more details but by and large, there are no surprises. The timing is in step with music director departures and it is no secret Alsop hasn't been lockstep with the orchestra's executive leadership, a point highlighted in The Sun article.
The article also recounts the tremendous amount of animosity that unfolded during the search from 2007 that resulted in Alsop being offered the position.
Moving forward, the next music director could very well play a key role in making or breaking the BSO's future. The orchestra recently released a much-anticipated 54-page internal report on the organization's financial situation. Spoiler alert: they need a lot more money than they currently generate to continue current artistic activity.
There's also the issue with Alsop's compensation. She's earned far more than peers at similarly sized budget institutions, a detail any incoming music director (and their manager) will be keen to reproduce.
If the BSO has any desire to bring that figure down, they may have to select a music director with far less experience and/or craft a very detailed job description with duties and responsibilities that are decidedly less than whatever can be verified with Alsop's terms.
You should also keep an eye on the reporting structure. If a new music director reports to the CEO and not directly to the board, that's a strong sign the BSO intends to not only pay the new music director less, but limit their influence on strategic planning.
Time will tell.