On the positive side, the average score for 2006 was 60.23, which is an increase over last year's average score of 58.93…
Remember, the websites were not examined on the subjective basis of color schemes, graphics, or other aesthetic qualities except in cases where those elements interfered with functionality. For a comprehensive list of evaluation criteria, please click here.
Here's how they stacked up: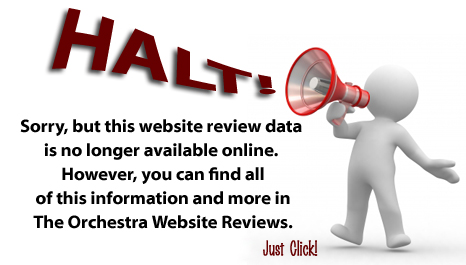 Naturally, the biggest change for 2006 is the Nashville Symphony's climb to first place, this is the first year that coveted spot was won by someone other than a big budget organization. Likewise, significant gains were made by five other ensembles covering the gambit from small to mid size budget organizations; such as Colorado Springs Philharmonic, Fort Worth Symphony, Las Vegas Philharmonic, Elgin Symphony, and San Antonio Symphony.
Once again, these accomplishments demonstrate budget size isn't as much of an influence on an orchestra's ability to implement significant improvements to their website as conventional wisdom may dictate.