Recently, conductor Bill Eddins commented on the decision by the Columbus Symphony Orchestra (CSO) to dismiss music director, Junichi Hirokami for what he described as '[looking] around, saw a bad situation, and spoke out on behalf of the organization and, most importantly, the welfare of his musicians. The response: 'Sayonara, Junichi!'" Bill couldn't be more correct in his analysis and I wanted to examine this situation from another perspective…
Shortly after the CSO situation exploded into public view, Hirokami spoke out in the New York Times about executive shortcomings as the root of the organization's financial problems.
"It's catastrophic," [Hirokami] said. "Stupid people. I don't care if they fire me. They have no idea." He said that if Columbus were to lose its orchestra, "all the people in the world will laugh at this city."

Like the musicians' union, Mr. Hirokami said the board had not done enough to raise money. "You have to use your brain — 'How can we save this orchestra?' — but they didn't do that."

He said he had tried to solicit funds from companies in his native Japan. "But they don't trust our board," he added. "That is why they hesitate to support our orchestra."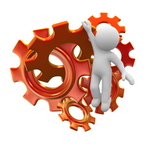 All things being equal, it shouldn't come as any surprise that members of the CSO board and executive administration had their feathers ruffled when the Times published Hirokami's comments. However, things in this situation were far from equal. In fact, the CSO's board chair and executive director crafted a financial plan that called for significant cuts to the organization's artistic expenses without ever consulting Hirokami or making him fully aware of the plan's details.
To add insult to injury, on page 37 of the CSO's financial plan, they include Hirokami's continued tenure as a critical element for success in their implementation strategy (emphasis not added).
"Clearly, an orchestra's ability to realize its call to artistic excellence rests upon its ability to attract and retain talented personnel and to provide an environment in which they can flourish. The music director plays a critical role in setting the tone, both literally and figuratively, as the symphony's aesthetic visionary and catalyst for implementation. The musicians then hold the key to the ultimate realization of the symphony's aesthetic vision. A powerful venue and support staff bring all of these players together in a way that maximizes the sensory experience of the concertgoer.

The Columbus Symphony recognizes the importance of continually reinforcing the cycle of artistic excellence and continues to deliver on its mission. At the beginning of 2006, the Columbus Symphony welcomed Maestro Junichi Hirokami as its new music director. Like his predecessors, he is an artist on the podium, delivering great performances as he marshalls [sic] the talent of those he conducts. Internationally recognized, his work conducting the great orchestras of the world informs his interpretations and ability to make the orchestra perform at its highest level ever."
The decision to dismiss Hirokami for speaking his mind about how the proposed financial plan would negatively impact the organization reinforces the illegitimate nature of the board's strategy. Furthermore, it sends a clear message that even though the organization may claim it wants a music director of the highest artistic caliber, what it really wants is Yes Man who will use his/her musical credentials to unquestioningly back their every action. In short, it is difficult to interpret the CSO's actions as anything other than an open solicitation for a conducting shill.
By dismissing Hirokami under these conditions, the CSO board and executive administrators have willfully and consciously decided to steer the organization up a higher grade of an already steep hill of recovery. A wiser move at this juncture would have been to not only retain Hirokami but seek a contract extension thereby demonstrating that the CSO is governed by wisdom and executive maturity. Instead, the organizational leaders who supported Hirokami's dismissal succumbed to lesser governing instincts the result of which only confirm the fears of those yearning to see signs of higher reasoning and judgment capable of acknowledging the greater good.
From a more poetic perspective on the decision to dismiss Hirokami, Melville's classic line from Moby Dick comes to mind: "To the last, I grapple with thee; From Hell's heart, I stab at thee; For hate's sake, I spit my last breath at thee." If there's any silver lining here, it is that this debacle would make a fascinating opera libretto.