The 12/5/2008 edition of the Virginian-Pilot published an article by Teresa Annas which reports on the current cash-crunch at the Virginia Symphony Orchestra (VSO). Although the article does a fine job at reporting on some of the VSO's current financial positions and some wonderful efforts by local politicians, there are a few inaccuracies about the orchestra business in general that require correction…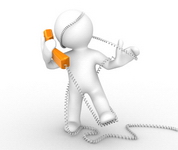 Point #1: Define "rare"

…[the organization] is not yet studying what is entailed in a play without pay situation with musicians, which is a rare thing among the nation's major orchestras.
In fact, barely six months ago, the Honolulu Symphony musicians agreed to continue performing at the end of the 2006/07 season even though the organization was behind by several weeks of payroll for musicians and administrators (all of which were eventually caught up). The article does mention this example but only in reference to a quote from a VSO musician representative. In addition to Honolulu you can add the number of orchestra musicians which arrange to perform benefit concerts amidst period of no pay induced by work stoppages such as Columbus, Louisville, Jacksonville, St. Louis, and many, many more.
Point #2: Accuracy Counts

Next, the article misreports information from International Conference of Symphony and Opera Musicians (ICSOM) chair, Bruce Ridge.
Bankruptcy is rare for symphonies, said Bruce Ridge, chairman of the International Conference of Symphony and Orchestra Musicians, an organization of major orchestras of which the Virginia Symphony is a member.

The last bankruptcy of a prominent orchestra that he could recall was the Nashville Symphony about 20 years ago. It shut down for about three months and has since rebounded, he said. Ridge said "remarkably few" orchestras have asked musicians to perform without pay. One current example is the Honolulu Symphony.
Since the article was published, Ridge posted a statement indicating the articles misquote. In fact, Ridge says he mentioned not only the Nashville bankruptcy but the Florida Philharmonic bankruptcy as well. Ridge's statement also clarified that he did not recall using the word prominent and that he considers no orchestra any more prominent than any other.
Furthermore, even a Google search reveals that several orchestras have filed bankruptcy in the past several years besides Florida Philharmonic such as orchestras in San Diego, San Antonio, San Jose, Tulsa, Savannah, and Colorado Springs.
Fortunately, Good Material Prevails

On the positive side, the article does a very good job at reporting on the level of involvement from City of Norfolk Mayor Paul D. Fraim who has reportedly done a great deal to assist the VSO and other local arts organizations during periods of cash shortages. It is heartening to see an elected official go top these lengths to work with local performing arts organizations and one would hope that his influence will help ease the VSO past this point and toward improved stability.
Of particular interest is Fraim's research into previous actions by the city to provide emergency loans to performing arts organizations that were later repaid with interest.
Fraim said he later discovered a precedent exists and told the symphony's management about it. Around seven years ago, the authority lent about $250,000 to the Virginia Stage Company, which paid back the money over several years, he said.

"We got every nickel back, with interest," he said.
This is an excellent reference point for performing arts organization in other communities to use when looking for solutions to unexpected cash flow shortfalls. Once the Norfolk council makes a decision regarding whether or not to lend the VSO emergency funds after 12/17/2008, it would be interesting to see if there's ample material to compose something of a reference piece for other governments to follow.