According to an article by Burl Burlingame in the 9/4/2009 edition of the Honolulu Star Bulletin, the Honolulu Symphony Orchestra (HSO) has received a $2.131 million influx of cash from the Honolulu Symphony Foundation with the caveat that the HSO "[appoints] a new executive director and development of a comprehensive balanced budget and a detailed business action plan."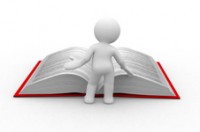 The article continues by reporting that orchestras only cover 30 percent of their income from ticket sales and the remaining necessary revenue is developed from contributed sources. Anyone remotely involved in the field already knows this is Orchestra Business 101 info but it's important to note that the article tends to suggest that the orchestra's new business plan is going to move away from that model.
Perhaps unsurprisingly, the article is littered with buzzwords that circle back to very old discussions. You'll find a host of oldies-but-goodies such as "balanced budget," "flexible," "largest expense was musician pay," "increase public confidence," and more. Although the HSO's board chair, Peter Shaindlin, projects an image of invention and innovation, the organization may encounter a few surprises along the way.
"This new financial plan was created in incredible detail, to prove to donors we care about every aspect of the business and will carry through," said Shaindlin. "We've written a bible for the symphony business."
On one hand, it is heartening to see the HSO motivated to meet upcoming challenges. On the flip side, based on the information in the article, it seems as though what the HSO perceives as new isn't entirely accurate. Regardless, any organization claiming to have authored a "bible" for the business should catch your attention. It will be fascinating to learn more details once the organization (hopefully) releases a copy of its new plan.
There is no mention about whether or not the organization intends to negotiate a new collective bargaining agreement with the musicians but given the balanced budget provision and apparent realization that the "largest expense was musician pay" along with the need for a flexible expense structure that changes from concert to concert, it seems hard to imagine that negotiations wouldn't be required.
If the HSO is planning on implementing a per-service structure that relies predominantly on ticket sales as the primary revenue source, it will be interesting to see how that process unfolds.
On the positive side, the article does mention that the influx of revenue allows the HSO to catch up on musician back pay. Disappointingly, there's no mention as to whether staffers were provided with back pay although it would be surprising to learn that they weren't. Nonetheless, every one of the HSO's stakeholders will have to decide where their personal level of confidence rests in the new business plan.