Enlarging The Circle, the official blog of the American Orchestras Summit goes live on Monday, 1/25/2010 and I'm very pleased that Inside The Arts will be able to assist by hosting the blog. Likewise, I'll be serving as the blog moderator (but not an author) to make sure things run smoothly. Speaking of the blog authors, I think the Summit organizers are moving in an interesting direction in that none of the bloggers are panelists; instead, they will be attending summit events and reporting their observations and experiences…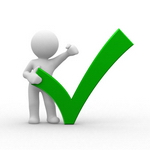 According to the Summit website, here's how the blog will function:
In order to jumpstart the discussion, we've asked seven Summit attendees representing a range of participants (musicians, arts administrators, conductors) in both presenting organizations and academic institutions to post their thoughts and observations on various themes and panel sessions. Some are industry insiders; some outsiders. Some are seasoned professionals; others are still students. On occasion we'll give our writers a particular issue to discuss; at other times we'll let them respond to whatever they find most interesting.

We hope that, for those who can't attend in person, the bloggers will serve as your eyes and ears to the Summit—at least until the session videos are posted. We also want their comments to bring other voices into the mix and to further inspire a broad conversation throughout the orchestra world, in the U.S. and internationally. Please read their postings and add your own comments.
To this end, the entire blog site will be open for comments throughout the week of the summit and for up to one month thereafter. You can stop by the Summit blog to learn about the bloggers, sign up for the blog RSS feed, comment RSS feed, or subscribe to the automated email notification feature to make certain you don't miss out on any posts.
If you haven't signed up for the Summit but would still like to go, registration is still in full swing and you can complete the online registration form at the Summit website.