I'm in Dallas today for some HEARTbeats Foundation related work and while here, I'll be attending the Dallas Symphony's Beethoven Triple Concerto concert featuring Chee-Yun, Lynn Harrell, and Anne-Marie McDermott. The concert will be conducted by Jaap van Zweden and this will be the first time I've heard him conduct the Dallas symphony, so it should be a fascinating concert. As an aside, I wonder if any Texas based orchestra has laid claim to the tag "Lone Star Symphony"…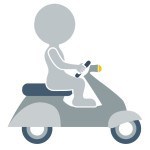 In the meantime and per numerous reader requests, I wanted to post some links that are closely related to yesterday's "Best Orchestras To Work For" post:
In case you need a Detroit Symphony Orchestra news fix, here's the latest from Mark Stryker in the Detroit Free Press on the newest round of 11th hour negotiations scheduled for this Friday.