Wrapping up the US reviews for 2010 is the Best & Worst from this year's review. The Best recognizes orchestras that made particularly large advancements in certain categories while the Worst examines organizations that could benefit from improving particularly damaging components and/or practices…
The Best of 2010: Biggest Gains & Losses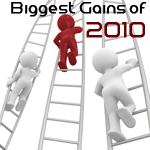 You know what they say about success; it breeds expectation. Nevertheless, it is great to see such a wide variety of budget size organizations enjoy large increases in rank and/or score. The trick for next season is to maintain and improve on these results. The Top 5 orchestra websites to experience an increase/decrease in rank and score include:
Largest Gains In Rank
Rhode Island Philharmonic increased 38 positions
Cincinnati Symphony increased 32 positions
Pacific Symphony increased 30 positions
Kansas City Symphony increased 24 positions
Florida Orchestra and Omaha Symphony both increased 22 positions
Largest Gains In Points
Cincinnati Symphony increased 21.40 points
Memphis symphony increased 21.30 points

Fort Wayne Philharmonic increased 18.30 points

Rhode Island Philharmonic increased 16.40 points

Kansas City Symphony increased 14.50 points
Largest Loss In Rank

Columbus Symphony and St. Paul Chamber Orchestra decreased 36 positions
Alabama Symphony decreased 33 positions
Sarasota Orchestra decreased 31 positions
Charlotte Symphony decreased 22 positions
Hartford Symphony decreased 18 positions
Largest Loss In Points

Columbus Symphony decreased 19.70 points
Sarasota Orchestra and St. Paul Chamber Orchestra decreased 15.50 points
Alabama Symphony decreased 11.40 points
Colorado Symphony decreased 10.20 points
Charlotte Symphony decreased 10.10 points
Best Overall Endurance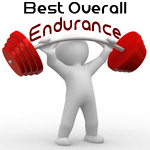 Although it is great to see an orchestra soar in any annual review, it takes an added level of commitment to maintain a high multi-year average. Since the inaugural review in 2004, the following orchestras have managed to earn an average score at or above 80/100:
Chicago Symphony = 91.03
Nashville Symphony = 88.03
San Francisco Symphony = 85.38
Seattle Symphony = 80.44
National Symphony = 80.35
Detroit Symphony = 80.24
Orchestra Iowa = 80.00
The Worst of 2010: Worst Online Ticket Sales And Donations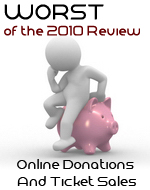 The only thing worse than forcing ticket buyers through a frustrating online ticket buying experience is not offering online ticket sales at all. Fortunately, the number of orchestras on this list dropped to ZERO for 2010 (hooray!).
On the other hand, there is simply no good reason why an orchestra shouldn't expend the effort to provide an opportunity for patrons to make online donations. Over the past two years, the number of low to no cost third party online donation tools allow even the smallest budget organizations to increase their contributed revenue through e-commerce solutions. Fortunately, NONE of the orchestras in the review failed to provide online donation functionality (hooray again!) and only two orchestras had out-of-order donation functionality during the review period (listed alphabetically):
Columbus Symphony
Sarasota Orchestra
The Worst of 2010: Narcissistic Executive Directors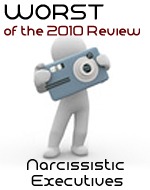 In November of 2003, I published an article entitled I Go To The Symphony For Their Executive Director? which chronicles the bizarre habit of some orchestra executives who feel compelled to post their pictures, biographies, or personal messages to patrons on the organization's website when there is nothing beyond scant information about the musicians. Granted, there is absolutely nothing improper with posting biographical data, photographs, and personal messages from or about executives, but when those endeavors eclipse learning about the actual musicians it is time for the organization to reevaluate its priorities.
I am enormously pleased to report that the 2010 review produced ZERO infractions (super hooray!). Granted, among the four orchestras that garnered attention here from 2009, one was removed from the list but the other three are no longer offenders. In fact, one group, the Santa Rosa Symphony, earned a perfect score in the subcategory of Orchestra Musician information. Let's all hope this scourge has been eradicated once and for all and we'll never have to speak of this again.
The Best of 2010: Orchestra Musician Info Perfect Scores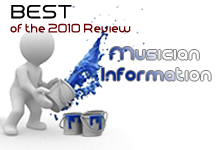 The Yin to Narcissistic Executives Yang are orchestras that go above and beyond when it comes to building online bridges between musicians and the community. To that end, the 2010 reviews produced the largest number of perfect scores in the Orchestra Musician Information subcategory so it seems fitting to list (alphabetically) each of those orchestras as part of this year's "Best Of."
Grand Rapids Symphony
Naples Philharmonic
Santa Rosa Symphony
2010 General Observations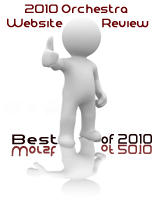 Clearly, the Orchestra Website Reviews have had an extremely positive impact on how orchestra websites have improved over the years. The 2010 Best & Worst Of article produced the least number of Worst's in the review's history which means we have collectively cleared out the basement so it is time to move up to the next level.
In particular, the following category/subcategory groups continue to produce substandard average scores below 8/10, those marked with an asterisk were below 4/10 :
Purchasing Tickets: online subscription sales
Purchasing Tickets: seating charts
Making Donations: variety of giving opportunities
Orchestra Information: music director information
Orchestra Information: orchestra musician information
Orchestra Information: staff information
Orchestra Information: board member information
Orchestra Information: institutional transparency*
Dynamic Content: education content
Dynamic Content: networking tools
Dynamic Content: syndication tools*
Dynamic Content: traditional media content
Dynamic Content: press contacts*
Functionality: legal notices
On a positive note, the vast majority of these underperforming subcategories are content oriented and comparatively very easy to fix when measured against something as challenging as setting up online subscription purchases. Anyone interested in learning how to precisely improve those areas can find a detailed record of what's included in the evaluation criteria with a subscription to the Adaptistration Premium website review content.
The 2010 Premium review information will be posted following the conclusion of the Canadian reviews next week but your subscription will still provide access to the current evaluation methodology and grading formula. In the meantime, I'm always happy to answer questions and offer feedback whenever possible and appropriate either here via comments or through email.
---
The Venture Platform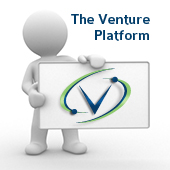 One of the byproducts from conducting the Orchestra Website Reviews for so many years, listening to so many marketing and IT professionals pinpoint their frustrations with developing an online presence, and working directly with numerous groups on these efforts is a precise knowledge of what arts organizations need to improve those efforts. Over the years, I've searched for a way to bring all of this together by creating a system designed especially for performing arts organizations and over the past season that goal was finally achieved with the release of The Venture Platform.
I am enormously proud of what Venture has to offer and I firmly believe it will have a positive impact on how performing arts organizations will successfully present their concert schedule, sell tickets, facilitate making donations, provide organizational information, and utilize dynamic content on a platform that's designed especially for their needs.
Read more about Venture and how it relates to the Orchestra Website Reviews from Monday's disclosure article.