Between 9/25/10 and 10/12/10, 14 professional Canadian orchestra websites were examined and ranked by how well they presented their concert schedule, sold tickets, facilitated making donations, provided organizational information, utilized dynamic content, and on functionality….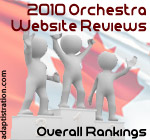 Overall, the 2010 average Canadian orchestra website score increased a bit to an all-time high of 72.51 out of 100, or a grade of C-. Canadian orchestra websites were evaluated using the very same criteria used for the US evaluations with one notable exception; the Canadian review does not include the Institutional Transparency sub category. This is due to differences between federal laws governing tax forms and public transparency requirements.
Keep in mind; the websites were not examined on the subjective basis of color schemes, graphics, or other aesthetic qualities except in cases where those elements hindered functionality. Consequently, the reviews are not only fair but based on a set of quantifiable criteria, allowing orchestras of varying budget size to be evaluated on an even playing field.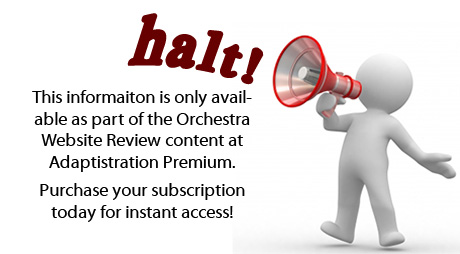 Although the top tier of Canadian websites remain unchanged in rank, the remaining groups experienced a shift that was a nearly even split between those who gained and lost ground. Clearly, the group which dropped the most in this year's review, Windsor Symphony, was due to the fact that they were obviously in the process of a major redesign.
All things being equal, if that group had completed their updates in advance of the review period, the overall Canadian average would have been closer to 74 points.
---
The Venture Platform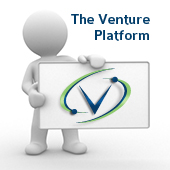 One of the byproducts from conducting the Orchestra Website Reviews for so many years, listening to so many marketing and IT professionals pinpoint their frustrations with developing an online presence, and working directly with numerous groups on these efforts is a precise knowledge of what arts organizations need to improve those efforts. Over the years, I've searched for a way to bring all of this together by creating a system designed especially for performing arts organizations and over the past season that goal was finally achieved with the release of The Venture Platform.
I am enormously proud of what Venture has to offer and I firmly believe it will have a positive impact on how performing arts organizations will successfully present their concert schedule, sell tickets, facilitate making donations, provide organizational information, and utilize dynamic content on a platform that's designed especially for their needs.
Read more about Venture and how it relates to the Orchestra Website Reviews in the series' disclosure article.