The news services and cultural blogging community are abuzz with yesterday's news out of Detroit where musicians and management exchanged a vitriolic round of PR artillery. But the other news is that management asserts they have submitted a revised offer that provides the first series of economic improvements in several weeks…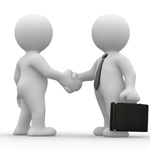 According to reports in the Detroit Free Press and Detroit News along with a press release from the Detroit Symphony Orchestra (DSO), the latest DSO proposal increases their offer from an overall annual budget of $34 million to $36 million.
But there's a catch, the DSO has indicated that the $2 million increase is only a contingency offer and not a contractual obligation.
For those who may not be familiar with this practice within the context of an orchestral collective bargaining environment (CBA), contingency payments are additional financial rewards that only become obligations if the organization secures predetermined revenue levels during the term of the agreement.
Here's a straightforward example:
An orchestra employer agrees to pay each musician employee $100 each week for 52 weeks a year.
This payment schedule is guaranteed over a period of three years.
If, at any time during the three year term, the orchestra secures more than $1 million in annual revenue, the musician employee weekly pay rate increases to $125 for the remainder of the CBA.
Keep in mind, there are numerous variations on this theme but that's the general gist of how it works. The practice of incorporating contingency payment schedules into a CBA is not new, nor is inherently good or bad; it is simply a tool. But here's the important caveat: it is only a worthwhile tool when both parties trust one another.
Here's where the contingency payment proposal from the DSO could begin to break down.
In both of the newspaper reports referenced above, DSO executive vice president Paul Hogle indicated that since the onset of the strike, potential donors have been primarily interested in funding activities the DSO has defined as educational and community outreach oriented. Anything else more closely resembling traditional mission based activity has generated little to no interest.
Let's set aside the questionable practice of tossing around unnamed donors in a public forum during a labor dispute alongside conveniently selective confirmation, and focus on the face value of Mr. Hogle's statements. When combined with how hard the DSO has pushed their new vision via public relations efforts ("A Vibrant Future"), it becomes increasingly difficult to generate minimum necessary levels of trust among the musician stakeholders in the belief that their employer will expend sincere efforts to raise the additional revenue necessary to trigger the contingency payments.
Consequently, it will be interesting to see whether the federal mediator assigned to this case will take any of these issues into consideration when deciding how best to move forward.
Ultimately, in order for the DSO to regain firm footing for any future mission based activity, it will need to restore levels of mutual trust between all stakeholders. Unfortunately, the price of trust, in real dollars and cents, is far more expensive now than three months ago when the dispute went public. But that is something most organizations that endure this sort of conflict only realize in hindsight.