You might have missed an op-ed piece in the 1/13/2011 edition of the Honolulu Star Adviser by Howard Daniel, I don't recall seeing it on any of the primary news sites as things were flaring up in Detroit at that time but you really shouldn't miss out. The original version is available at the Star Adviser website but the author was kind enough to send along a pre-edit version that is slightly longer…
With imagination and energy, we can have an orchestra
By Howard E. Daniel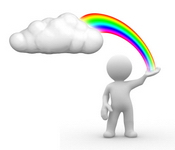 Since the Honolulu Symphony died, many have suggested the way is clear for individuals, companies and other institutions to create a healthy new orchestra. I certainly hope so. If such efforts fail, our community will be poorer – especially for our keiki (children).
My purpose is not to add to the arguments for an orchestra, but contribute some "how-to" ideas. Hawaii can still support an orchestra. Classical music remains relevant. What's needed? A fresh approach.
When the Symphony fell silent in 2009, I did research and thought about what could expand the audience and generate new enthusiasm for symphonic music here.
I found the likely solution in the ideas of "Turnaround King" Michael Kaiser and Boston Philharmonic conductor Benjamin Zander.
Kaiser is president of Washington, D.C.'s thriving Kennedy Center. It is the first arts organization he has headed that didn't need rescuing. Earlier, he saved the Alvin Ailey American Dance Theater, the American Ballet Theater and London's Royal Opera House – all in crisis. His book, "The Art of the Turnaround," summarizes what he learned in restoring their financial health.
Kaiser's recipe for success: "Great art, aggressively marketed."
"You cannot save your way to health," he writes. "Revenue is the problem … not costs." How to generate revenue? Excite audiences and donors with "great art."
After reading Kaiser's book, I thought about what kind of "great art" would excite Hawaii audiences and donors. In the cities where he turned things around, Kaiser's great art was somewhat "edgy," appealing to those seeking something novel and exciting.
While such an approach may work in New York, its appeal is limited in smaller, less arts-sophisticated communities like ours.
What might work here? Zander points the way: "Everybody loves classical music – they just haven't found out about it yet."
Most Americans who think they know nothing about classical music – even those who are intimidated by it or think they dislike it – actually enjoy it. It's everywhere – in movies, on radio and TV, in ads and popular music. Plus, it's beautiful and exciting.
If you could get newcomers into the concert hall to hear tuneful, infectious pieces like Rossini's "William Tell Overture" (the "Lone Ranger" theme), they'd love the experience. A live orchestra is infinitely more exciting than recordings.
How to attract the audience? Imaginative marketing. For example, to promote a concert featuring "William Tell," dress someone as the Lone Ranger, mount him on a white horse, and invite TV coverage.
How else to "grow" the audience? Admit schoolkids free. Hundreds of Honolulu Symphony seats were empty. Donors would love to fill them with kids (future ticket-buyers). Fill other empty seats with subscribers' friends and neighbors who've never attended a symphony concert – let paid ticket-holders invite such first-timers, gratis. Next time, many will buy a ticket. Audience growth, excitement and buzz will rekindle donor enthusiasm, which cooled in the Honolulu Symphony's final years.
There's lots of classical music new concertgoers would love. The light classics of the Boston Pops (which sold more recordings than any other orchestra) could be a model for a series of crowd-pleasing concerts targeting new – and traditional – concertgoers. Such "Fun Concerts" need not be the orchestra's only fare. It could still present concerts like the Honolulu Symphony's "masterworks" and "pops" series, respectively "heavier" and "lighter" than "Fun Concerts." These would appeal to both traditional and new audience members.
Moreover, a reborn orchestra could fill the vital role the Honolulu Symphony used to play, reaching out to schools, inspiring love of music and educating new generations of musicians.
There is much we can do to create excitement and ensure that symphonic music thrives in 21st-century Hawaii. With imagination and energy, this community can certainly support an orchestra.
Music lover Howard E. Daniel lives in Kailua.
Not Quite As Much Sunshine
On a related note, there was a little less sunshine in recent news for former Honolulu Symphony Orchestra (HSO) executive director Majken Mechling. The 1/14/2011 edition of Akamai Hawai`i published an article by Kimo Kapa'a which reported on the 1/11/2011 meeting between the HSO and its creditors.
On Tuesday, January 11th at 2:30 PM, a handful of diehard creditors gathered at the US Bankruptcy court in downtown Honolulu for a long-awaited meeting where their questions were to be answered concerning our gone-but-not-forgotten Symphony's remains. This includes an exceptional collection of unusual and rare musical instruments, the irreplaceable music library, and over a century of historic archives. But the meeting was not to be because the former, vastly over-paid Honolulu Symphony Manager/Executive Director, Majken Mechling was a no-show at the first meeting of creditors since the December 13th, 2010, meeting when the Honolulu Symphony Society Board of Directors requested the court to place our 110-year-old orchestra into Chapter 7 bankruptcy (liquidation).

To refresh your memory, Federal Judge Robert Faris confirmed this expected request saying "this entity has to stop" but in a surprise move, he made the order effective as of that moment. It is assumed that Mechling's $175,000 annual salary also ended as of that moment and that could be the reason she stood up the hapless creditors. While the Honolulu Symphony Foundation President, Mark Wong was there, absolutely no one showed up from the Society. Another court date was set for later in January where, hopefully, Ms. Mechling will make an appearance.