Ever since it was published at the end of January, 2012 I've been getting a handful of email messages and Facebook notes asking if I had plans to publish a review or any related posts about Robert Flanagan's book The Perilous Life of Symphony Orchestras. The short answer to that is no, I don't but there is a recently published review by Bruce Ridge that you might find interesting.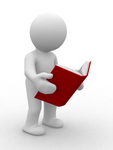 Having read Flanagan's 2008 report, I found Ridge's review useful if for no other reason than he makes all the connections between the 2008 report content and the 2012 book to let me know that shelling out $50 for the latter is not likely the best way to allocate my resources. Consequently, I doubt I'll be doing that unless it becomes part of the official scope of services in my consulting work.
Ridge, North Carolina Symphony bassist and current chair of the International Conference of Symphony and Opera Musicians (or ICSOM; a conference of the American Federation of Musicians), published his review in the February, 2012 edition of Senza Sordino, the official publication of ICSOM (pages eight and nine) which is available in pdf format here.
Similarly, Robert Levine drops hints at his polyphonic.org blog that he'll be publishing a review of Flanagan's book in the very near future and based on his teasers, it doesn't look like he much of anything good to say.
Has anyone else out there read the book? If so, what do you think? Likewise, if you have read Ridge's review, what are your observations and thoughts?