It appears that the Spokane Symphony Orchestra (SSO) and its musicians reached an agreement thereby ending a month long strike. Details are slim; the SSO press statement and the musicians' website announced that a deal was struck but neither sources provide data. However, the 12/5/2012 edition of The Spokesman-Review published an article by Chelsea Bannach that reports the agreement will last for two years and includes an 11 percent reduction in musician compensation plus three weeks of unpaid leave.
Unknown elements include:
If the deal is retroactive so as to provide payments during the work stoppage.
If the 11 percent cut applies to one or both contract years.
Whether the hybrid core/per service model was converted to all per service.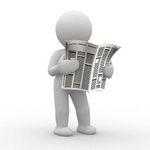 Originally, the SSO had been seeking a 13.3 percent compensation reduction along with converting core musicians (i.e. salaried) to the existing per service employment schedule, thereby only providing payments when the musician was rostered for a service (rehearsal, performance, or similar type of outreach or educational activity).
Until additional details are released that shed more light on the agreement and its terms, it appears the SSO board managed to get more out of the deal than what the musicians were seeking in their offer.
Likewise, musician statements do not indicate whether or not their negotiating committee recommend ratification or not; instead, musician spokesperson Adam Wallstein was quoted in Bannach's article lamenting the final offer.
"Basically the task before the musicians [at last night's ratification meeting] was to choose between two incredibly painful options."
The only thing known for certain is whatever the new master agreement terms, the SSO is set to operate under them through the end of the 2013/14 season.