In the process of writing an article about governance and ethics, it became clear that it would be useful to first provide a precursor article with an overview of who's who within orchestra governance.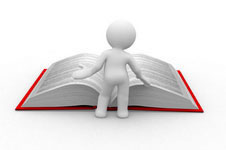 One of the odd byproducts of increased public exposure by way of labor disputes is an increase in those on the outside looking in who have no idea how orchestra governance works. More often than not, the void created by that simple lack of knowledge can be filled by all sorts of counterproductive misperceptions.
Fortunately, Adaptistration features a series of essays on orchestra governance. Originally written years ago, they have been regularly updated and remain one of the more enduringly popular pages (perhaps unsurprisingly, that popularity spikes during labor disputes).
Head on over to the Orchestra Governance Essays
Postscript: Given Adaptistration's new quiz functionality you never know when you'll come face to face with a governance pop quiz! So hintidy-hint-hint.