It looks like Inside The Arts author and celebrated cellist Lynn Harrell's no holds barred account of his encounter with Delta Airlines and their decision to pilfer all of his, and his cello's, frequent flier miles continues to garner attention. The 12/27/2012 edition of the LA Times published an article by Donna Perlmutter that features Harrell's ordeal and expands on it with a slew of similar trials from other musicians.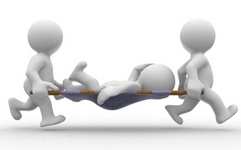 Although for some, Perlmutter's article might be telling us what we already know, it's a thoroughly researched and well written article that continues to shine a light on an unfair business practice that needs to change.
And you know when something is approaching critical mass when it starts to inspire parody. Case in point, the wonderfully barbed satire from the 12/31/2012 edition of The Yard in the form of a spoof news article that proclaims Selfless Cellist Check Herself At Gate, Gives Seat To Instrument.
I would have cried from laughing so hard if the humor were just a little less dark.
Ms. Li, who says she usually buys an extra seat for her cello but could not afford to this time, was hoping her cello could be stowed in a closet in the plane's cabin. Spirit employees denied this possibility. Fearing for her cello's safety, and aware of the many horror stories of instruments being damaged aboard aircrafts, Ms. Li requested to check herself instead. To her surprise, the Spirit employees accepted Ms. Li's proposal. […]

As she was being battered beneath the cabin, Ms. Li's instrument was receiving first-class service. The cello was polished, restrung, and her bow received a complimentary fresh coat of rosin. It even got to visit the cockpit where the copilot, an amateur cellist himself, tried his hand at the First Bach Suite over the PA system to the delight of the more than a hundred passengers, just as the aircraft had begun its initial descent. The unexpected turbulence resulting from the negligent co-pilot's impromptu cello recital caused further injury to Ms. Li: head trauma, split seams, and a snapped G String.