If nothing else, when Gary Ginstling officially begins his tenure at the Indianapolis Symphony Orchestra (ISO) on March 18, 2013 he won't be burdened by executive dream team building concerns. In this case, all but a few of those billets are currently empty and on March 4, 2013, the ISO announced yet one more impending vacancy: Jackie Groth will be leaving her position as VP of Finance and Strategic Planning.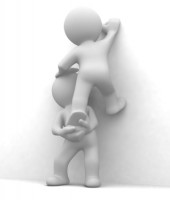 Goth has been simultaneously serving as interim CEO throughout the course of the ISO's very public and very bitter labor dispute and her scheduled departure three days before Ginstling's arrival leaves a solitary senior VP, the ISO's General Manager, to spearhead the welcome wagon.
The vast executive void presents as much of an unusual opportunity as it does a challenge and it may pay off for Ginstling if he can manage to put together a team of the right people at the right place at the right time.
Who knows, by the end of the 2013-14 season we may be talking about the ISO's miracle turnaround.