Granted, there's no good way to begin a work stoppage but the recent one at the San Francisco Symphony (SFS) is starting off as a text book example for how stakeholders should never approach something like this. If this is all new to you, here's an overview of the fighting points: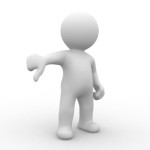 The previous master agreement expired in February, 2013.
The musicians feel the current zero percent, one percent, and one percent increases to base pay in the latest three year master agreement offer is unacceptable.
Musicians claim their health care benefits are being cut but at this point in the dispute, neither they nor management have provided any information that provide enough details to confirm or deny those points.
Management says the proposed raises are good enough and the increases over the course of the recently expired contact aren't something they can continue.
Musicians assert the SFS Executive Director, Brent Assink, has received numerous and sizable increases in total compensation as has music director Michael Tilson Thomas (MTT).
Let's break this down into accessible talking points:
SFS Executive Director, Brent Assink has done a superb job at maintaining the orchestra's two decade long growth streak, even in the wake of an economic downturn (some good info on that is available via an article by Janos Gereben in the 3/12/13 edition of the San Francisco Classical Voice). His compensation has never been outrageous compared to other big budget orchestras but his series of compensation bumps over the past several years have been substantial. At the same time, and unquestionably IMHO, he has genuinely earned all of those bonuses and improvements.
Arguable artistic issues notwithstanding, MTT has been the right music director at the right time to help propel the SFS to the ranks of top-tier orchestras. Under his tenure, the SFS has grown from an artistic afterthought into an unquestionable destination ensemble known for progressive programs while maintaining traditional standards excellence. His reward has been stacks of cash and generous funding allocations for expensive artistic projects.
The musicians have met those challenges every step of the way and have demonstrated, beyond any shadow of a doubt, that they punched above their weight class, so to speak, for a number of years and are something much more than the sum of their parts.
Simply put, they're all a bunch of deserving winners.
So why on earth did all of these stakeholders decide to snatch defeat from the jaws of victory and end up at a point where the best course of action was to take public a fight over who among them gets a larger fork-full of a growing pie amidst an economic downturn.
Tell me ladies and gentlemen of the SFS (and to be clear here I mean board, executive leadership, and musicians), how exactly do you think this will work out for you?
[ilink url="http://www.sfsymphony.org/About-Us/Press-Room/Press-Releases/SFS-Work-Stoppage-March-13.aspx"]Read the SFS statement announcing the work stoppage.[/ilink]
[ilink url="http://www.musiciansofthesanfranciscosymphony.org/?p=2273″]Read the Musician statement announcing the work stoppage.[/ilink]