No, it isn't an April Fool's Day prank, the San Francisco Symphony (SFS) released a statement late in the day on Easter Sunday, 3/31/2013 announcing a tentative agreement between the orchestra and its striking musicians. Details are few, but if the agreement is ratified by the musicians, concert activity will begin as early as Tuesday, April 2, 2013.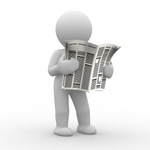 Agreement details are as of yet unknown and it is safe to presume that both sides will only release select excerpts following formal ratification. We can expect to see copies of the complete agreement anywhere from one to three weeks thereafter.
According to the SFS statement, the agreement is for two years plus what appears to be some retroactive time covering the period between when the previous agreement expired and the new agreement is ratified.
If you are looking for a little April Fools' Day fun, try this on for size: after visiting one of my favorite jargon generator websites to see about putting together a spoof press release, it unwittingly produced the perfect combination of ironic and funny on the very first search.
Search terms: "new model + sustainability"
Jargon result: "evaluate long-term exit strategies"
It doesn't get any funnier than that.