The Seattle Symphony Orchestra (SSO) and Seattle Symphony and Opera Players' Organization (SSOPO) released statements on 5/6/2013 to announce that the organization has reached a tentative labor agreement that will extend through 8/31/2015. The SSO has been close to a work stoppage on a few occasions throughout the 2012/13 season but the pair of recent announcements appears to put those concerns to rest.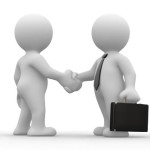 Specific details of the agreement are not yet known as the musicians have yet to approve the agreement, but plan to conduct a ratification meeting on Tuesday, 5/14/2013. However, the musicians' statement indicated changes "salary, pension and benefits, improve[d] working conditions and includes a new media agreement."
The agreement should be adopted by the musicians as the SSOPO negotiating committee plans to recommend ratification, and SSOPO chair and SSO violist, Tim Hale, indicated the deal meets the musicians' current concerns.
"We were able to address our respective concerns in creative and affirming ways that move the institution forward," said Hale. "With this new agreement, we are pleased to demonstrate our good faith to lovers of classical orchestral music and to the donor community. The musicians have spoken; we want excellence, music education for our children, a vital connection to our community, and stability for the Seattle Symphony. We expect that this new collective bargaining agreement will lay an aspirational foundation for continuing the excellence that Symphony musicians, concertgoers, and the community expect."
The SSO Board of Directors already approved the agreement and SSO Executive Director, Simon Woods, projected a positive future over the course of the agreement along with hints that the new agreement may contain concessionary terms for wages and/or benefits.
"Our musicians and the great music they make onstage for the people of our region are the reasons we are all here," said Woods. "Ongoing contractual stability is vital to the organization's ability to be successful, and I am extremely grateful to them for their shared commitment to our future, as well as, of course, for their tremendous artistry. With a balanced budget for the first time in five years, we now have a magnificent opportunity to build a strong financial future that allows us to continue to present the very greatest concerts and work with our community in ever deeper and more creative ways."
Specific details about the new agreement are expected following musician ratification.