Among the 29th Annual Conductors Guild Conference sessions, one that stuck out in particular was the Auditioning Players panel discussion featuring musicians from the St. Louis Symphony Orchestra (SLSO) talking about how to audition musicians, what to listen for, best practices, challenges and solutions to common issues, etc.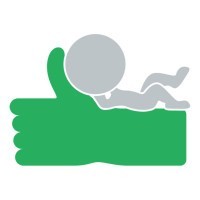 Anecdotally, the SLSO is genuinely known for running one of the better audition processes in the US; from both the operations and audition committee end of things.
The session certainly reaffirmed all of that but having talked to quite a few musicians on the other side of the audition curtain, it doesn't take long to see that the literal audition process at most institutions is flawed more than most orchestras realize.
As such, during the Q&A portion, I asked the panel if the SLSO ever quantifies the satisfaction level of their audition candidates via any sort of straightforward survey.
The answer was no, they didn't but most of them thought it was a good idea. Moreover, the SLSO isn't unusual; in fact, I'm not aware of any professional US orchestras that conduct any sort of regular audition candidate surveys with the goal of improving the overall audition experience.
Designing Your Own Surveys
If your orchestra is inclined to design something beyond a simple survey, here are the key areas you'll need to focus in order to produce the most useful results:
Determine what needs to be measured: the announcement, application process, delivery of audition materials and related communication, clarity of the excerpt/repertoire list, getting to the audition, facilities, etc. It's important here to focus on both logistic and artistic issues.
Determine how to conduct the surveys: postal, face to face, internet, timing, incentives, respondent demographics, etc.
How should satisfaction be measured: Likert-type scale responses, expectations vs. experience, likelihood to recommend or return, etc. In short, how to ask the questions is as important as what to ask.
Using the results to repair weaknesses and reaffirm strengths: analyze results with joint musician/manager participation, creating action plans for subsequent auditions, etc.
The most straightforward surveys should be comprised of five short questions: two focusing on the logistical aspects of the audition that are designed to assist the operations department and two focusing on musical/artistic aspects that are designed to assist the musicians' audition committee. The final question should focus on tracking the overall audition experience and be used to measure changes over an extended period of time.
Here are some sample questions to use as a guide, but keep in mind they are by no means intended to be any sort of industry standard:
How friendly and responsive were the audition coordinators?
Were you promptly notified of audition details, changes, or delays?
Was the excerpt/repertoire list easy to understand?
Did the audition committee treat you with respect and courtesy?
If another position were to become available for your instrument, how likely would you be to audition again?