Just a short post today thanks to a longer than expected day of travel getting back to Chicago. Take some time today to stop by the article from Euan Kerr in the 7/16/13 edition of Minnesota Public Radio where he examines the mass turnover in musicians at the St. Paul Chamber Orchestra (SPCO).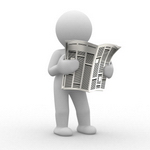 There is no way an orchestra can lose that many musicians and not endure a profound change in sound and style; in short, the SPCO anyone knew is gone for good, yet the orchestra's new (old) executive administrator is painting it as a mostly good thing. But if musicians are as interchangeable as cogs in a wheel, then orchestras would have done away with tenure and ditched older musicians to save money a long time ago.
More thoughts on that in the future; in the meantime, what's your take?