On 8/28/2013, the Nashville Symphony Orchestra (NSO) issued a joint statement with the Nashville Musicians AFM Local 257 announcing that the NSO's musicians ratified a one year collective bargaining agreement (CBA). The only detail known at this point in time is the agreement contains a 15 percent reduction in musician base pay.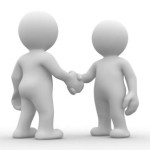 The cut adjusts that pay from $60,000 to $51,000 but it is unknown yet if there are any additional changes to benefits, work rules, or other CBA clauses. The 8/28/2013 edition of The Tennessean published an article by Walter F. Roche Jr. with additional perspective.
The agreement goes into effect immediately and expires on July 31, 2014 and ideally, stakeholders will commence regular negotiating sessions for the subsequent contract as soon as possible if for no other reason than to maintain communication and measure the progress of recent changes to operations and strategic goals designed to generate more income than previous seasons.
The agreement is a welcome occurrence at a time when labor disputes and work stoppages are setting new records for animosity, doubly so in the wake of initial maneuvers from both NSO stakeholders gearing up for what appeared to be another chapter in that sad story. Stepping back from the precipice and putting the one year agreement in place provides much needed time and a conducive environment for the institution to maximize fundraising and ticket sales efforts.
If nothing else, Nashville is demonstrating that you don't have to throw the baby out with the bath water in order to deal with financial troubles. Let's hope the upcoming season reinforces that attitude and produces positive results.