The Minnesota Orchestra Association (MOA) issued a statement on 8/29/13 to announce they had submitted a revised contract proposal to the musicians, who have been locked out for all of the 2012/13 season. The offer comes outside the auspices of the mutually agreed upon mediator, former U.S. Sen. George Mitchell, and is more of a backdoor attempt to impose an agreement rather than a good faith effort to reach a mutually agreeable contract.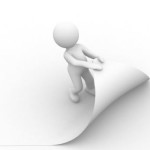 Mitchell's previous attempts to get both sides talking while simultaneously getting the 2013/14 season underway involved a two-tier timeline structure of play and talk conditions where if both sides failed to reach an agreement, they would return to their previous positions and in all likelihood, the work stoppage. For example, the first two months of play and talk contained specific compensation levels and if no agreement was reached, a new two month period with reduced compensation levels would commence. If no agreement was in place by the end of that period, then the work stoppage would go back into effect.
The MOA's latest offer retains the initial two month play and talk term but imposes a non-negotiable two year agreement if both sides fail to reach terms otherwise. Consequently, the offer removes all measure of risk for the MOA and they only need to run down the clock in order to achieve an agreement crafted without mutual stakeholder input.
Given the MOA's bargaining history, it shouldn't come as a surprise if they entered the two month play and talk period with no genuine intent for reaching a goal. Moreover, without the shared risk of institutional collapse, which was a cornerstone of Mitchell's proposals, there's no incentive for them to negotiate terms outside of the 24 month trap door agreement.
Given the provincial changes in the proposal alongside the eleventh hour timing, it seems more likely that this latest effort is an attempt to leverage musician fears and mounting financial pressures into accepting an offer crafted in an environment devoid of actual bargaining.