It is a bit of a stretch to call recent events in the Minnesota Orchestra Association (MOA) lockout as developments. But in case you missed what transpired, here's what you need to know: two representatives from each side met in order to see if engaging in discussions with fewer participants involved might bring about some positive change. Simply put, it didn't; but what's worth noting is in the aftermath, representatives from both sides quickly went public with their respective PR points.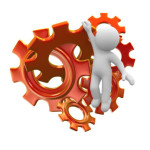 There was nothing new from musicians but one of the board appointed negotiation representatives, Doug Kelley, tossed out what has to be one of the most puzzling accusations yet during an radio interview with NPR's Euan Kerr: the lack of progress is the result of a union agenda.
I think the reason that Minnesota is such a battleground is because the International Union has said they are really trying to change the business model in Minnesota and that is not successful, we can't let that happen. And that's why I believe the musicians have adopted what we call the stonewall strategy which is not to negotiate, not to make counteroffers.
The union Kelley referenced is the American Federation of Musicians (AFM), to which the musicians of the Minnesota Orchestra belong and its Local (Local 30-73 AFM) is a signatory for the collective bargaining agreement (CBA). However, unlike other traditional organized labor negotiations, orchestra musicians are unique in that they elect their own negotiating committee from their direct members and select their own negotiator and/or attorney.
Musicians were afforded this assurance following a 1962 federal court decision which ruled that orchestras with annual budgets over $1 million were subject to being interstate commerce and therefore fell under protection of the National Labor Relations Act (NLRA). In turn, the NLRA states:
Sec. 7. [§ 157.] Employees shall have the right to self-organization, to form, join, or assist labor organization, to bargain collectively through representatives of their own choosing, and to engage in other concerted activities for the purpose of collective bargaining or other mutual aid or protection.
Prior to 1962, and with the exception of the Boston Symphony Orchestra, orchestra boards negotiated directly with the Local President, an individual who was far more likely to play an active role in any larger national influence campaign. Consequently, Kelley's statement is approximately half a century out of date.
In the end, the amount of influence the national AFM has on individual negotiating committees and an entire rank and file collective is quite low and the notion that national AFM leaders have the wherewithal to compel 100+ orchestra musicians to go without a paycheck for more than a year for any reason is nonsensical.
Musician representative Tim Zavadil made many of those same points in Kerr's broadcast but at this point in the dispute it's good to take either side's PR points with a grain of salt. Nonetheless, from an objective perspective from someone with 20 years of experience on both sides of the fence, I can confirm that Kelley's assertions are not just tenuous, but profoundly unsubstantiated.
Perhaps unsurprisingly, all of this just goes to show that not much has changed in the dispute and you should be prepared to hurry up and wait.