As bits and pieces of the Minnesota Orchestra's new collective bargaining agreement (CBA) begin to see the light of day, there's one detail flying under the radar worth mentioning here in that the musicians apparently elected to trade away substitute pay in order to bolster their new base compensation.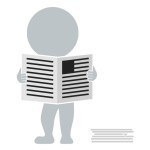 The 1/15/2014 edition of MinnPost.com published an extensive article by Doug Grow that reports on this term toward the very end (emphasis added).
The big savings for the MOA would appear to come in required orchestra size. Although the contract maintains that the orchestra's full complement should be 95 members, the actual numbers are much smaller: 77 in the first year, 79 in the second and 84 by the end of the third year.

Additionally, when fill-in musicians are brought in for big presentations, they will be paid at a lower base rate than full-time orchestra members — a precedent-setting reduction, according to Kelley.

Still, overall, the MOA's desire to make up $6 million in operating deficits in cuts to musicians wasn't achieved. Kelley says savings to the MOA will be about half that amount.
For a group of musicians that campaigned hard on solidarity and publicly lamented the loss of colleagues that left for other positions, the news that they accepted to adopt a lower pay scale for substitute musicians – musicians that have the same artistic responsibilities and are expected to perform at the same standards of excellence – may appear to some as a puzzling turn of events.
At the same time, we'll need to see the complete CBA in order to comprehend the full context; to that end, a request for a copy has been submitted to both the employer and musicians but they have yet to respond.
One way or another, those details will emerge and it will be interesting to see how both musicians and management respond when asked about how these terms developed.
Stay tuned.