According to Gwen Pappas, Minnesota Orchestra Association's (MOA) Director of Public Relations, it may take "several weeks" for the organization's new collective bargaining agreement (CBA) to be released. Pappas was the first to respond to requests for a copy of the CBA and at the time this post was written, a musician representative has yet to reply. At the same time, follow-up questions to the MOA about whether or not the agreement had any outstanding language to be finalized have not been answered.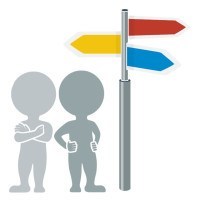 Even though both sides have been happy to pronounce the settlement, the same energy hasn't accompanied efforts to share contractual details. But among the rough bits of info to shake loose was the decision to require substitute musicians to should larger cuts in base compensation than contract musicians.
In addition to the substitute musician pay disparity issue we've been examining over the past few days in a pair of articles and a poll (not to mention a string of exhaustive yet fascinating comment
threads), the CBA will shed light on a host of other unknowns such as the complement and instrumentation of the 77 contracted musicians, how they plan to address key musician vacancies, which positions will be filled over the next two seasons, which work rules in particular were modified, etc.
Simply put, there will be no shortage of topics to review.
In the meantime, I invite everyone back for tomorrow's post where we'll not only take a closer look at the Parity Poll results; which as of the time this post was written, are skewing heavily toward favoring equal pay for equal work between contracted and substitute musicians. We'll also look at a solution to this issue that has yet to be attempted in this field and holds genuine game changer potential on this issue. Stay tuned…