Following up on the One Year Later, Minnesota Orchestra Pay Disparity Continues To Elicit Strong Opinions article from 1/5/2015, I contacted both representatives from the Musicians of the Minnesota Orchestra (MOMA) along with Local 30-73, American Federation of Musicians (AFM), the regional office that represents the MN Orchestra musicians, to inquire whether or not there have been any efforts from either group to help alleviate or marginalize the impact of the disparity, such as a Disparity Mitigation Fund, presented here on 1/23/2014.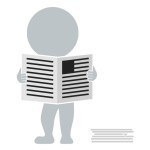 At the time this article was written, Local 30-73 acknowledged the request but they have yet to respond; likewise, MOMA acknowledged receipt of the request with what appears to be an auto-reply message:
Greetings,

Thank you for your message. This inbox is checked only sporadically, so we apologize if your email is not handled in a timely manner. If you are trying to reach a specific musician, please contact them directly.

All the best!

Musicians of the Minnesota Orchestra
contact@minnesotaorchestramusicians.org
Unfortunately, no other contact information exists nor do they provide any individual musician committee contact form.
The lack of engagement continues the trend from 2014 where both the MOMA representatives and Local 30-73 rebuffed attempts to discuss the pay disparity.
However, I did manage to connect with three MN Orchestra substitute musicians that have performed with the ensemble during the 2014/15 season and they did confirm that to the best of their knowledge, no efforts have been made to initiate any sort of Disparity Mitigation Fund. Each substitute agreed to speak on the condition that they remain anonymous.
It Doesn't Need To Be This Way
Perhaps unsurprisingly, this is a very sensitive issue for musicians and one that elicits strong opinions from them and their supporters, but in the course of examining the MN substitute pay disparity, I did run across a similar situation at another professional orchestra, The Florida Orchestra (TFO), but that orchestra's musicians and Local opted for a different course of action.
I spoke with Harold Van Schaik, Florida Orchestra Bass Trombonist and Executive Board member Local 427-721 AFM, who described a situation in his orchestra when negotiating their 2010/11 agreement where the musicians felt as though they had no other alternative but to accept a pay disparity during a recent collective bargaining agreement (CBA) negotiation.
"We were faced with many difficult choices and had the possibility of imminent institutional failure as a very real possibility if CBA concessions were not part of an overall expense cutting deal," said Van Schaik. "The full time players took an approximately 15 percent annual salary cut (primarily in work weeks). To keep the full time musician salary from being cut even more we did lower the sub/extra pay to below 1/8th of the full time musician weekly salary.* It was a difficult decision and came about only after a LOT of internal debate on the orchestra committee."
In many ways, this parallels much of the sentiment expressed by MOMA supporters in describing a potential scenario where the musicians had no choice but to accept the disparity. Van Schaik went on to describe how the Florida Orchestra musicians and their Local decided to address the disproportionate sacrifice.
"After the ratification, the Local (at the suggestion of Secretary Treasurer Richard Sparrow, also a TFO member) waived work dues assessment on all TFO subs/extras," said Van Schaik. "We continued to forward the AFM's share of those dues to [the national offices in New York City] out of the 'Local's pocket.'** In the four years since that concessionary agreement, the full time musicians have recovered to beyond the conceded annual salary level and the per-service rate parity returns in the last two weeks of the current season.
Van Schaik, who was serving as Orchestra Committee chair during that period of time, acknowledged that while the work dues waiver did not fully mitigate the disparity in a dollar to dollar measure, it was what he defined as a gesture to acknowledge the reality and help as much as they could with a solution outside of the CBA.
Solving The Problem
One of the key elements from what Van Schaik described is that the musicians and their Local took active measures to design and implement a solution outside the auspices of the CBA and ultimately, they crafted a solution, together.
When asked if they ever considered something like the Disparity Mitigation Fund proposed here, Van Schaik confirmed that the idea did not emerge during their exploration process. Fortunately, MOMA and Local 30-73 do have that solution as an option and I want to take a moment to confirm that my original proposition to offer my professional services in conjunction with any element related to strategic planning, guidance, and infrastructure support over a sustained period of time free of charge to any involved party stands.
When originally proposing the Disparity Mitigation Fund I wrote "the more everyone works together, the better it will be for the entire organization" and from a positive perspective, that is just as accurate today as it was one year ago.
In fact, the structural development undertaken by MOMA during their lockout provides a far better operational infrastructure to design and implement something like the Disparity Mitigation Fund. The presence of ongoing and organized patron support groups and what is defined on their website as pending tax-exempt, 501(c)(3) status provides a great deal of capacity; not the least of which are benefit concerts along the lines of what they organized during their lockout.
In the end, now is the time for MOMA and/or Local 30-73 to rise to the occasion but the longer they take to implement a solution, the less likely it will come to pass.
There is no longer time to shy away from action or adopt 'if only' or 'we can't' pretexts and firmly focus on 'how.'
The solutions are identified. The time is now.
*The 1/8th figure reference is part of a typical formula used by professional orchestras to determine an actual per service rate for otherwise salaried musicians. In this instance, the typical maximum number of services (a rehearsal or performance) that can be scheduled over the course of one week is eight. Consequently, the per-service base rate is determined by taking the weekly base minimum salary and dividing by eight.
**The AFM currently tasks Local offices with collecting dues and in turn, forward a portion of those revenues to the National office. What Van Schaik is describing here is a scenario where the National received revenues in full as though the disparity mitigation measures were not in place and that shortfall was taken out of Local 427-721's bottom line. According to Van Schaik, "it cost them nothing as we paid them what they would have been sent had the assessments been made from the Local's funds [plus we] figured it would be easier to get forgiveness than permission."