In the wake of yesterday's post about the Colorado Symphony musicians and the musicians' union, a number of readers reached out with questions about the most prominent instance of orchestra musicians leaving the American Federation of Musicians (AFM), the Seattle Symphony Orchestra (SSO). In the spirit of knowledge is power combined with the general lack of familiarity with the SSO musicians' union (the International Guild of Symphony, Opera, & Ballet Musicians; or, IGSOBM), it makes sense to point out a series of articles published in 2006 (and have been periodically updated) that will serve as an excellent starting point on your way to a more comprehensive understanding.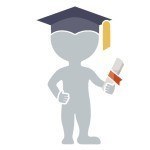 The only thing to point out before you dive into these articles is since the time they were written, one item that has yet to be updated is that the Tucson Symphony musicians are no longer members of IGSOBM.
So if you want to look like the smartest person in the room when someone brings up the Colorado Symphony musicians trying to leave the AFM, you'll need to be up on the facts behind Seattle because there's a good chance someone is going to bring them up during the conversation. To that end, these articles are going to be one of the most efficient ways to bone up and lay down some serious knowledge.