WQXR Blog published an article by Brian Wise on 7/21/2015 that examines Pay-As-You-Wish ticket pricing for classical music concerts, which was recently implemented in the U.K. via the Hallé Orchestra.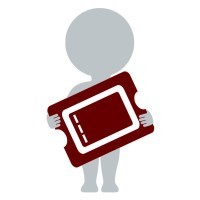 Although it is doubtful that Pay-As-You-Wish pricing will become any sort of mainstream ticket strategy, it does serve as a worthwhile conduit for continued examination of exacerbated pricing trends, which long time readers know is a bedrock topic here at Adaptistration.
In a timely connection, the 7/10/2015 edition of the Pittsburgh Tribune published an article by Mark Kanny that examines one of the highest risk approaches to artificially inflated ticket pricing the field has seen in the past few years. Kanny reports that the Pittsburgh Symphony Orchestra (PSO) decided to raise ticket prices 12 percent over the course of two consecutive seasons even though average attendance rates were in a steady decline.
The result was far from what the organization hoped.
Symphony leadership thought it had found a finesse point in the numbers, where it would make more money from fewer tickets sold. The classical ticket-price increases were 5 percent for the 2013-14 season and 7 percent in 2014-15. The Pops tickets went up 3 percent each year.

It didn't work.

While revenue per seat sold went up, overall ticket revenue was down 4 percent for 2014-15.
We've examined this strategy in the past and that it should only be an option of last resort during periods of extreme crisis management and even then, as a very short term measure but certainly not something to employ over the course of multiple seasons.
In the end, don't expect ticket prices to self-correct any time in the near future. The PSO certainly isn't alone in its counterproductive attempts to generate revenue but if the Pay-As-You-Wish ticket pricing topic can help the field move forward in a proactive way, then the more discussion the better.