One of the most frequent reader questions coming in from musicians is "do you ever write about [insert musician oriented topic here]?" By and large, although the topic may be fascinating it really doesn't have much impact from an administrator's point of view and unless its byproduct becomes something to be attended to administratively (such as the equal pay for equal work topic) we tend to steer clear of those issues.
Perhaps unsurprisingly, there's plenty of gray between the black and white for any given topic but having said that, there never seems to be a shortage of managers learning lessons the hard way or getting sucked into a quagmire due to strong personal inclinations on a specific topic.
Here's an ideal example: a discussion popped up at the Facebook group AuditionHacker (no relation to ArtsHacker.com) where the group moderator asked the following question to the group's predominantly musician membership:
Is it cheating to edit an audition recording; if so, why?
It didn't take long for a steady stream of replies to come in from the group's members, which isn't the least bit surprising because this is a genuinely important issue for orchestra musicians when determining how their respective audition process should be structured.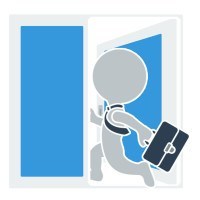 But from an administrator's perspective, the answer should be "bring whatever you decide to us so we can be sure to include it in the process."
It doesn't matter if you have a degree in music performance or even held a position as an orchestra musician at one point in time, this is one of those topics where musicians and/or music director should make the call. Yes, with this specific topic, there's a chance that someone close to that process, such as the personnel manager, may in fact be a current member of the orchestra but unless that individual is also on the audition committee, s/he should stay out of the decision making.
In short, just because you can be involved doesn't mean you should be involved and learning to know when and where those instances arise is an important skill to develop and maintain.
In the end, there's plenty of gray in this field and you don't need to go out of your way to find it but you can do yourself (and by extension your colleagues) a favor by making sure you let sleeping black and white dogs lie.
Postscript: if you're interested in reading articles here at Adaptistration which do focus on musician issues, you're in luck because there's a category for just that sort a thing.