Sticks and Drones' inaugural post went live on September 14, 2007 and with it came the birth of the Inside The Arts cultural blogging exchange. Since then, the blog has generated nearly one million views and has been one of the most popular outlets at the exchange, but we've come full circle and are now at a point where it is time to for the blog to retire.
Having said that, let me reassure everyone that their posts aren't going anywhere. Unless either author ever decides to remove content, everything at the blog will remain fully accessible. All of the URLs will remain the same, you can still leave comments, and all of the social sharing functionality will be unimpeded.
Some Backstory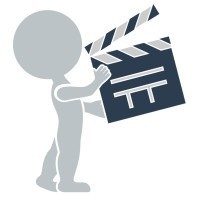 When Adaptistration became a truly independent culture blog, one of the first initiatives was expansion in the form of providing a platform for arts insiders to speak their mind. Simply put, I wanted to offer the infrastructure, editorial support, and encouragement to some of the most unique voices inside the field you wouldn't otherwise be able to encounter. At the top of that list were conductors Bill Eddins and Ron Spigelman.
From the very beginning, their blog was a genuine hit.
Bill and Ron both embraced unconventional wisdom by addressing issues that would otherwise be shunned by most conductors and music directors. They consistently managed to engage readers on a wide variety of sensitive topics without falling victim to what is increasingly common among the culture blogging community in the form of partisan driven sensationalism.
They spoke from the heart, used humor and narrative to good effect, and didn't shy away from pointing out when the emperor wasn't wearing any clothes.
Final Posts
Both authors did a wonderful job of interacting with readers; meaning, they weren't just talking at readers but with them. With nearly 1,600 comments, there was no shortage of discussion and the article which garnered the largest number of comments was The Broken Circle, from 4/25/2014.
Speaking of stats, here's a breakdown of each author's most popular articles. Regardless if you're a long time reader to the blog is new to you, these are great launching points for getting into the Sticks and Drones groove.
Bill's Top 10
Each of these posts generated tens of thousands of page views and in the case of the first two from Bill's list, they crossed the hundreds of thousands threshold.
Ron's Top 10
As an added bonus, I put together a special timeline page to make it even easier for you to prowl through all 505 articles. It lists everything in chronological order along with an indication for how many comments a respective article has. Moreover, you can access each author's articles vis his respective archive page:
Conductor Smackdowns
Even though they're co-authors, Bill and Ron didn't see eye-to-eye on everything and not being the sort of conductors who shy away from a little friendly competition, we ran a pair of posts titled Conductor Smackdowns which set their opposing views side by side for readers to consider.
It has been a sincere pleasure working with both Bill and Ron over the years. I couldn't have asked for two better colleagues capable of realizing all of the potential good resulting from connecting the right people with the right tools.
I have no doubt that the field is better having both of them walk through it by way of Sticks and Drones. To that end, I'm curious to hear about how you've interacted with the blog over the years. Which articles are your favorite and why?