The 8/8/2016 edition of The Guardian published an article by Brian Wise that examines recent efforts to incorporate virtual reality into the live concert experience along with preparing recorded material for use with virtual reality headsets.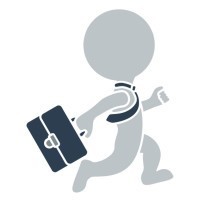 According to the article, around half a dozen orchestras in North American and the UK have been dipping a toe into this pool, including the LA Phil, London Symphony, and Toronto Symphony. Yet being at the very edge of a new and still undefined market carries a good bit of risk, not the least of which being the disproportionately large costs that usually accompany such efforts.
But unlike other tech related fields, getting in on the ground floor here doesn't carry the promise of unusually high rewards.
For example, are you able to name the first professional symphony orchestra to make a fully digital recording (digital recording, use digital mixing, and digital transfer)?
I can't, although I would be surprised if the seemingly endless pool of knowledge among the readership doesn't chime in via comments with an answer.
I was happy to provide a small contribution to the article in the form of a passive reminder that for most orchestra, even large budget groups, there are plenty of digital channels that deserve resources before casting an eye toward virtual reality programming. After all, if you're losing ticket buyers because actually buying a ticket is a frustrating online experience, don't worry, you'll have a virtual audience soon enough.