Just when you thought things were settling into the "quietly fade away" phase, the Oregon Bach Festival's (OBF) public relations crisis flared right back up. The latest outbreak surrounds a document obtained as part of a public records request from Eugene Weekly.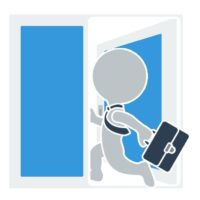 The 11/14/2017 edition of the Eugene Weekly published an article by Bob Keefer which reports the contents of the letter suggest former artistic director Matthew Halls was being investigated for alleged discrimination against women and an African American.
The African American references a now debunked claim filed by someone who overheard a conversation Halls had with African American countertenor Reginald Mobley. Mobley thoroughly refuted any claim that Halls was attempting to discriminate or was in any way racially insensitive.
Details surrounding the alleged discrimination toward female members of the organization contained fewer details. There was no physical impropriety alleged, instead, the complaints appear to focus more on favoritism toward male members and his feedback to some female members would purportedly focus more on physical appearance rather than artistic issues.
Here's Where Things Get Screwy
Halls has since released a statement asserting he was completely unaware of any complaints from female members of the organization nor was he aware the employer was investigating the complaints.
The 11/16/2017 edition of the Register-Guard published an article by Saul Hubbard that reports OBF Director, Janelle McCoy, purportedly brought the complaints against Hall to the University of Oregon (their parent organization) and subsequently used them as basis for his dismissal.
This transpired even after the UO reportedly asked Cherie Scricca, an independent consultant specializing in Higher Education Title IX compliance issues, to review the particulars of the complaints.
Even before Mobley discredited the discrimination allegations, the Register-Guard reports the consultant offered the following recommendations, none of which recommend termination:
…that school officials meet with Halls to discuss the school's non-discrimination policies and that they update his contract to include "written expectations of proper behavior including equal and fair treatment of festival participants regardless of race, national origin, age, disability."

Scricca also suggested that written notice be added to Halls contract that, if he did not meet those expectations, his contract could be immediately terminated, and that the festival would hire an "understudy" artistic director who could replace him.
To date, there is no evidence to confirm those recommendations were adopted nor applied.
OBF's McCoy reportedly made the decision to dismiss Halls in the wake of the second complaints and notified Scricca, the Title IX consultant, of her decision. In turn, and here's the important part, the consultant allegedly disagreed with the decision and instead, recommended a similar course of action.
If you aren't already familiar with Title IX, it's a federal law that prohibits sexual discrimination in educational institutions that receive federal funding.
The U.S. Department of Education maintains strict guidelines that higher education institutions use to help properly accept complaints, implement investigations, and render decisions in accordance with the law.
Consequently, if there is merit to the allegations that the OBF and UO implemented decisions contrary to the recommendations of their Title IX consultant, it casts a very dark shadow on an already sticky public relations debacle.