Back in November, we examined some of the contentious negotiation points in the ongoing negotiations between the Baltimore Symphony Orchestra (BSO) and its musicians.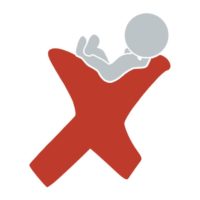 Fast forward a few months and according to a 1/15/2019 press statement from the musicians, not much has changed. The only exception being the employer has decided not to extend the written play-and-talk agreement, which extended the terms of the previous agreement for four months.
According to statements from the employer in an article by Mary Carole McCauley in the 1/16/2019 edition of The Baltimore Sun, they intend to continue "to operate under the terms of the expired agreement as negotiations continue."
Having said that, not having a written agreement makes it easier for either party to push boundaries, although that leverage typically works in the employer's favor.
While the musicians may continue being paid at their existing rate, the employer may decide to forego less prominent terms that still produce cost savings.
For example, let's say the orchestra accidentally hired one too many violin substitutes for a concert series.
Most collective bargaining agreements have a minimum time frame a substitute musician can be "un-hired" without having to pay the musician. But without a written agreement in place, the employer can tell the substitute "sorry, we aren't going to pay you even though we're cancelling your time with us one day before the first scheduled rehearsal service."
In that instance, the Local Union would be forced to file a grievance in order to challenge the action. The employer would likely lose and must pay the substitute, but it isn't difficult to see where that sort of brinkmanship may appear less risky when the orchestra committee is already pinned down under increasingly tense negotiations.