The Oregon Bach Festival's (OBF) troubles started in 2017 and never really went away. Long story short, OBF Executive Director, Janelle McCoy, spearheaded a process that ultimately removed then artistic director Matthew Halls from his position in the wake of allegations of discrimination against women and a minority.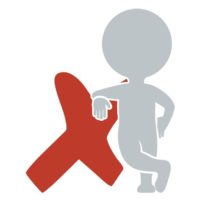 OBF ultimately dismissed Halls but it didn't take long for numerous reports of erroneous charges to emerge, such as the complaint of discrimination against a minority (the individual in question came forward to say the charges against Halls were entirely untrue).
The PR situation went from bad to worse after news came to light that the OBF investigation into the complaints against Halls were reviewed by an independent Title IX compliance consultant and the recommendations from that professional clearly indicated nothing in the complaint rose to the level of termination. Moreover, the OBF did not adopt or apply any of the consultant's recommendations.
Fast forward to last week and the University of Oregon (UO), OBF operates as part of the university, announced that McCoy was being laid off from her position and the university has plans to restructure the administrative model once McCoy departs at the end of this summer's festival.
According to a post from 6/23/2019 by Norman Lebrecht at Slippedisc.com, UO also removed two other key administrators connected with Halls' dismissal; Provost Jayanth Banavar, who played a role in the investigation and decision on how to process the Title IX consultant recommendations, and Senior Vice Provost for Academic Affairs, Douglas Blandy, who authored Hall's termination letter.
As of now, there is no word from UO on how they plan to restructure OBF's administration once McCoy departs.
While the university asserts McCoy's removal is strictly a budgetary driven decision, it's difficult to notice that two of the other key UO administrators have also been removed during the same restructuring process.