How important is equal pay for equal work in today's unionized orchestra environment? We examine this issue on a regular basis as it relates to substitute musicians, but the recent Chicago Symphony Orchestra (CSO) work stoppage highlights a growing inequality at living wage orchestras between veteran and new-hire musicians by forcing the latter into a retirement program that provides markedly lower benefits.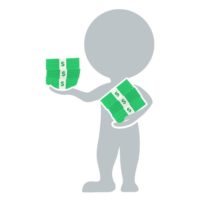 The impact on solidarity is self-apparent. In turn, degraded solidarity means an easier time for the employer to force slower growth in wages, benefits, and work conditions. While it has yet to happen, a more drastic byproduct would be the second-tier musicians taking retribution against veteran colleagues once they obtain a voting majority within the rank and file.
It doesn't take much to see how things snowball from there.
As it stands, the ongoing United Auto Workers (UAW) work stoppage provides a glimpse into how labor unions are realizing the need to reinforce equality as a cornerstone of unionism.
The 10/7/19 edition of NPR's Morning Edition included a segment about the UAW strike that reports one of the main sticking points is the employer's refusal to move the class of new-hire employees created from economic downturn concessions into a similar wage and benefits status as veteran employees.

As the segment points out, the veteran UAW members have demonstrated a willingness to hold out on this demand while earning as little $250/week in strike payments.
While the differences between labor and culture unions are great enough to preclude comparisons, this is one area where they align completely.
In every instance prior to Chicago where orchestra musicians accepted deals that grandfathered current members into a higher paying benefit plan at the expense of incoming musicians, there have been no efforts to equalize the disparity.
CSO musicians have a long history of positioning themselves as the gold standard for how agreements unfold at other organizations. If that self-described moniker is accurate and they decide against pushing back and/or equalizing the pension inequality, they may find themselves leading their colleagues into a briar patch the UAW is currently fighting to avoid.