In the wake of all the messages from colleagues and readers asking when I'm writing about Anne-Sophie Mutter's mexican standoff with a patron during a recent performance of Beethoven's Violin Concerto with the Cincinnati Symphony, it looks like there's no avoiding the topic.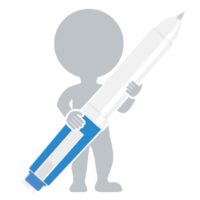 Spoiler alert: I'm not thrilled with the way she handled the situation.
That doesn't mean I don't empathize with her frustration, but this isn't the last time an audience member will do something that disturbs on-stage performers.
And when it comes to highly paid conductors and soloists, it shouldn't be too much to expect them to maintain composure on stage regardless the interruption.
I've written about this before, such as one of the numerous times Riccardo Muti stopped a concert to castigate audience members for making what he felt was too much noise.
And do you remember the melt-down from pianist Krystian Zimerman when he cut a recital short after suspecting an audience member was recording the performance with a smartphone.
And here's another instance from 2013 that focuses on oppressive house rules being implemented by aggressive ushers.
While all the associated rabbit-hole discussions surrounding Anne-Sophie Mutter's kerfuffle can be interesting, they don't really amount to much.
In the end, we need to expect better from artists and reject righteous indignation as the ugly and counterproductive defense it is.