The 2/2/2009 edition of the New Yorker published an intriguing article by Alex Ross who took it upon himself to find out how much live classical music he could consume in New York City on a budget of $100. As it turns out, it was quite a bit thanks in part to some fantastic free offerings throughout the city. On the other hand, the majority of Americans don't live in a metropolitan area that offers as much variety as NYC, but Ross' article serves as an enormously useful launching point for this discussion…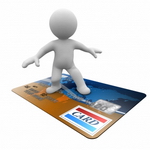 The dominant discussion point is how to go about finding affordable access to live classical music events. In Ross' case, he benefits from knowing how the system works and where to go for information but that is likely not the case with an average concertgoer. This brings us to a central question on this topic: is there a platform that can easily collect and distribute classical music concert info for any given community? Granted, community calendars galore attempt to centralize local events of all types but print formats (like those in the Time Out magazines) are limited and classical music never seems to garner much attention.
Online sources seem to be hit and miss and sometimes restrict information to certain organizations and/or venues. Here in Chicago, a classical music collective of local arts organizations established chicagoclassicalmuisc.org a few years ago which maintains a shared concert calendar but it is limited to events from member organizations. However, they do allow non-members to post event notices in a forum separate from the concert calendar but since that information isn't provided on the home or calendar pages, concertgoers may easily miss it.
Although a fine site and an excellent starting point for creating a community based clearinghouse for live classical music events, it is still geared more toward promoting member events over all classical music events. Furthermore, the lack of a site search feature makes it difficult for users to locate any information in the site's numerous articles about how to find inexpensive or free concerts. For example, in Ross' article he mentions purchasing a $15 dollar Metropolitain Opera ticket along with a $16 New York Philharmonic open rehearsal ticket and it is hard to believe that his mention of those outlets won't be taken advantage by future concertgoers. Conversely, that sort of information may be available at a site like chicagoclassicalmusic.org but without the tools to find it, users may never know.
Of course, we do live in the Google Age and compiling relevant information from various sources quickly and easily is almost second nature. But after searching Google for "Chicago free classical music concerts" (and several variations thereof) all that managed to turn up were some links to chicagoclassicalmuisc.org, a few Chicago Tribune articles, a blog post at thefrugalchicagoan.windycitizen.com, and a few other miscellaneous sources but all of them detailed events that were several months old. The only remotely relevant result was a link to the Grant Park Music Festival (which provides the greatest free classical music opportunities in the county, if not the world – but that's a different discussion) website indicating the 2009 summer concert series will be announced in March, 2009.
For performing arts groups, all of this brings up some intriguing points. The first of which is whether or not organizations make it easy for concertgoers to find affordable options for their concert events like those described by Ross? I visited 10 random professional orchestra websites and not a single one had information about affordable ticket options listed on their homepage. Something like a simple "Looking for cheap tickets?" link and/or web banner directing visitors to the organization's reduced fare options would have been nice.
Nonetheless, cheap tickets and affordable concert options are out there but they tend to take some real effort to find. In a related article from this summer, Holly Mulcahy published a piece entitled When Life Gives You Lemons… You don't have to give up culture during tough economic times at her monthly column which details several options in addition to those uncovered by Ross on how to go about finding low cost concert options.
If history is any indication, the current economic downturn will actually generate increased interest in live concert events but those potential audience members may be lost due to an inability to locate affordable ticket options. Ideally, organizations will take some time to consider how best to go about attracting these potential audience members.
Postscript: I'm curious to learn about any sort of community based concert calendar/clearinghouse that includes free and reduced fare events. If you know about something in your area, take a moment to share and send in a comment.
---