Breaking News: Long time Detroit Symphony Orchestra concertmaster Emmanuelle Boisver announced today that she will be leaving her position for the Dallas Symphony Orchestra where she will serve as associate concertmaster. Her reasons are clearly stated in her full press statement (available below) and her decisions could be construed as a very public vote of no confidence in the Detroit Symphony's executive committee leadership …
FOR IMMEDIATE RELEASE 5/25/11
DSO'S CONCERTMASTER, EMMANUELLE BOISVERT, SAYS GOODBYE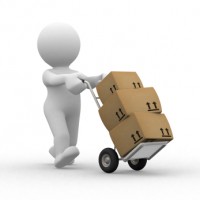 Detroit – Emmanuelle Boisvert, Concertmaster of the Detroit Symphony Orchestra for twenty-three years, will be moving to another DSO to continue her career. Emmanuelle has accepted an Associate Concertmaster position with the Dallas Symphony Orchestra beginning September 2011.
Ms. Boisvert joined the Detroit Symphony at the age of 25, becoming the first woman to win the concertmaster position at a major American orchestra and, for more than two decades, has led DSO musicians with consummate professionalism and dedication. During Emmanuelle's tenure, the violin section maintained and intensified its deep sonority and virtuosity, and the Detroit Symphony Orchestra matured into one the most respected major orchestras in the United States.
"When I arrived Detroit in 1988," said Emmanuelle, " I was quite young – just beginning my career, really. After graduating from Curtis, I freelanced in Philadelphia and subsequently joined the Cleveland Orchestra under the direction of Christoph von Dohnanyi. Two years later the Detroit Symphony and its Music Director Gunter Herbig presented me with the performance opportunity of a lifetime – the chance to lead a great orchestra. To this day, I remain grateful for their decision to place such trust in me."
She continued, "It has been a privilege for me to work with my colleagues and to make spectacular music both live and recorded with Maestro Neeme Javi in our magnificent home — Orchestra Hall. I have been the fortunate recipient, through veteran musicians in the orchestra, of the wisdom of such DSO Music Directors as Paul Paray and Antal Dorati. I have also enjoyed sharing the duties of selecting new, amazingly talented musicians for the orchestra with the goal of ensuring highest quality in classical music performances for Detroit and Michigan for many years to come."
"On the personal side," she said, "The great City of Detroit and it residents have taught me to be patient, loving, kindhearted, devoted, strong, and tenacious – the qualities also possessed by my three children, who were all born in Detroit."
"This winter I performed with the Dallas Symphony on several occasions and marveled at their organization's commitment to classical music, the intrinsic respect offered to musicians by the administration and esteemed Music Director, Jaap van Zweden, and the emphasis they place on communication and teamwork at all levels. I had planned to stay in Detroit for my entire career, but Dallas presented me with an opportunity I simply couldn't refuse. Making the decision to leave Detroit has been heart wrenching," said Emmanuelle.
Geoffrey Applegate, DSO's Principal Second Violin, added, "Emma will be distraught at leaving her colleagues. We are a very close-knit team on-stage and our success is due in large part to our intricate working relationship. This Friday will mark Emma's final performance as Concertmaster with us in Orchestra Hall and we will make it a very special concert for her — she has been the heart of our orchestra for a long time and we will miss her terribly. We wish her nothing but the best in her future endeavors."
Emmanuelle will be joining Brian Jones, DSO's Principal Timpanist, who also is departing for the Dallas Symphony Orchestra at the end of this season.
I'm going to go out on a prognosticative limb and predict that if the Detroit Symphony decides to release a press statement, it will be a very polite version of the sort of regrettable indifference displayed back in November, 2010.
In the meantime, learn more through the following resources: