Although we haven't been following the details at the Kentucky Opera (KO) as closely as the Louisville Orchestra (LO) labor dispute, the two groups are intertwined in that they share the same musician pool. And whereas the LO has not yet staged performances with replacement musicians since their work stoppage began several months ago, the KO did stage a production with piano accompaniment and the next scheduled performance includes plans for replacement musicians.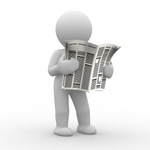 Perhaps unsurprisingly, LO musicians and local supporters have been protesting the KO's decision and the 2/13/2012 edition of WFPL News reports in an article by Devin Katayama that KO Principal Conductor and Music Director, Joseph Mechavich, announced that he is stepping down from the productions which plan to utilize replacement musicians.
According to the report, the KO claimed "Mechavich was told by other companies he could not conduct their performances if he continued with the Louisville Orchestra [sic]"; however, those assertions have yet to be confirmed by Mechavich. Moreover, it seems that Mechavich's career prospects seem fine; at least, according to recent news from San Diego.
One day after the WFPL article was published, the San Diego Union-Tribune published an article by James Chute which reports that Mechavich will appearing with the San Diego Opera as a last moment replacement conductor for a production that opens Saturday, 2/18/2012.
Joseph Mechavich will replace conductor Karen Keltner in the San Diego Opera's West Coast premiere production of Jake Heggie's "Moby-Dick," which opens Saturday at the Civic Theatre.

Keltner, the company's resident conductor, is ill.
Chute's article makes no mention of the KO labor trouble.