It seems that the San Antonio Symphony decided it was time to get out of the crisis pool and announced that musicians and management reached a settlement thereby ending a season of post-expiration contract purgatory. Meanwhile, the Jacksonville Symphony Orchestra leadership found itself at the center of a scathing editorial by the Florida Times-Union.
San Antonio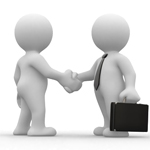 The 10/2/2012 edition of the San Antonio Express News published an article by David Hendricks that reports on the new three year agreement. By all accounts, stakeholders seemed pleased with the deal and as a condition of accepting the terms, the musicians agreed to withdraw their unfair labor charge against the orchestra filed last month.
The agreement contains modest increases to base compensation and season length during each year of the agreement. By the final season, 2014/15, musician base pay will by $1,075 per week for 29 weeks for an annual salary of $31,175.
Wild card items include the potential for additional service weeks once the new local performance venue, the Tobin Center for the Performing Arts, is complete in 2014. Assuming the orchestra doesn't reopen the agreement at any point, this will be the first time the group will approach an annual base musician salary close to their previous high of $33,150 for the 2001/02 season.
Jacksonville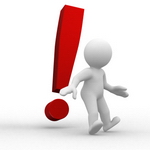 On 9/27/2012, and in no uncertain terms, the Florida Times-Union editorial board called out the Jacksonville Symphony Orchestra's board members and executives for "inadequate leadership."
Despite splendid programs by 53 talented musicians in one of the finest concert halls around, there likely will be an appalling number of empty seats in Jacoby Hall tonight and Saturday night.

One other factor looms large for the symphony: inadequate leadership.

Behind the music is an unwieldy board that hasn't demonstrated sufficient entrepreneurial vigor to build enough financial support in recent years.

The staff organization, strategies and marketing initiatives are functional but not innovative or aggressive enough to maintain its current status, let alone move the symphony to a new level.
The editorial continues by calling for a comprehensive board audit and an independent review of the current strategic plan. And when it comes to the current labor dispute, the editorial suggests bringing in a mediator and wrapping up new terms as soon as possible.
The piece closes by wondering if the orchestra is headed toward decline or a new era of growth and suggests that "the answer must come from revived leadership."