Today may only be Tuesday but it's already been an eventful week. We had a second lockout in one city, an imposed contract, and <gasp> a three year agreement that contains nothing but (albeit) mild increases. Oh, and an official contract extension through January 2013 (it's like a super sized play and talk).
Apparently, It's Orchestra Season In Minneapolis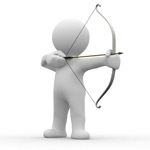 Although the field has seen it coming for weeks, the St. Paul Chamber Orchestra (SPCO) officially locked out their musicians making them the second major orchestra in the same metropolitan area to initiate a lockout. The other group is the Minnesota Orchestra, which has been locked out since 10/1/2012.
A statement from Carole Mason Smith, Chair of the Musicians of the St Paul Chamber Orchestra Negotiating Committee and SPCO bassoonist, dated 10/21/12 asserts that the musicians have refused to vote on management's latest offer because of the association's unwillingness to provide requested financial records.
Similarly, the SPCO published an undated statement confirming that concerts through 11/4/2012 have been cancelled. The association asserts that the decision to suspend operations after 10 months of negotiating is the result of continuing to pay musicians at the rate of their expired contract was " exacerbating what is already a very serious financial situation." There was no mention about the organization's current cash flow.
Washington State's Swing And A Miss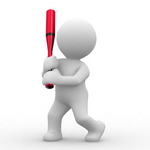 In Spokane, WA the Spokane Symphony Orchestra (SSO) imposed its last, best, and final offer following the musicians' rejection during an official ratification meeting. There is still no local traditional press coverage so current information is made available from association and musician sources.
As a result, and perhaps unsurprisingly, details are murky; nonetheless, the SSO published a letter from Peter Moye, Spokane Symphony Society Board of Trustees President, laying out the association's position. Interestingly enough, Mr. Moye includes a personal invitation for concerned parties to get in touch at 509-624-2100, his business telephone number.
The musicians released a statement on 10/18/2012 but nothing official since the association decided to impose the current contract. In response to having the agreement imposed, a wall post at their Facebook page states they "intend to challenge it, but the appeals process is involved and cumbersome." Beyond that, they intend to continue reporting for work under the imposed terms.
Zombieland 2: Tell Us How You Really Feel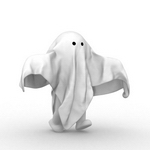 The Huffington Post published a scathing opinion piece written by David Beam that accuses the League of American Orchestras with being what is perhaps best described as an accessory to a series of very long term orchestra murders.
These are heady times for the League of American Orchestras (LAO) and their ilk. True, their suits have grown a tad more maggot-ridden since their early ASOL days. But churning out full-throated, industry-consuming zombie administrators has proven decidedly lucrative. Plus, it provides for quality time with the family at supper, namely because supper is the family.

[…]

Detroit is a notable beneficiary, for instance. Its Executive Director Anne Parsons was among the League's first class of fellows, and we've all seen how much that organization has benefited under her steady, decaying hand.
Beam concludes by echoing sentiments expressed recently by International Conference of Symphony and Opera Musicians (ICSOM) chair Brue Ridge in that if there indeed is an orchestra crisis, it is one of management.
Quick, get Robert Levine a fainting couch, stat!
And The Rest
Let's leave things on a positive note with one "good news" and one from the "not as bad as it could be" category. The Sarasota Orchestra announced it reached a three year agreement (plus one additional retroactive year) with musicians that provides for very modest increases in each year; a one and a half percent increase in base compensation in year one and one percent each additional year. Both stakeholders offered up sunny language for the 10/22/12 edition of the Sarasota Herald-Tribune in an article by Susan Rife.
In Seattle, the musicians' recent strike authorization vote apparently garnered some attention as shortly thereafter, stakeholders announced an official extension of the current agreement through 1/31/2012.
Oh, and I almost forgot: Oregon Symphony announced it decided to drop out of May's Spring for Music festival.