There were two items of note this week related to ticket pricing strategies. First up is The Metropolitan Opera (The Met), which released data detailing large losses in the wake of dynamic pricing initiatives that ushered in a wave of price increases.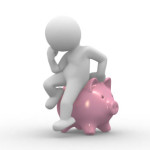 Although The Met reversed the decision during Q1 2013, the damage was done and when the fiscal year was complete, they reported average attendance fell to 79 percent capacity, producing a nasty little drop in ticket revenue.
The second item of note is from the UK where Association of British Orchestras (ABO) reports that even though attendance at orchestra concerts was up 16 percent, earned income was down 11 percent. Although there isn't enough information from the ABO to know with a reasonable degree of certainty, a good hypothesis to explore is to see if average ticket prices went down during this same period.
If so, it would help explain one of the more frustrating challenges in the field today in that in order to really capitalize on the inherent popularity of live classical music events; you have to acknowledge that ticket prices have exceeded the average ticket buyer's tolerance threshold.
Simply put, too many orchestras have been artificially pushing ticket prices too high, too fast.
This is a well-traveled topic here at Adaptistration and one of the underlying conclusions throughout those articles is a need to address the challenging reality that in order to reduce ticket prices, groups are going to need to balance the immediate income drop with increases in unearned income.
The only other alternative is to reduce expenses (or a little from Column A and a little from Column B).
It's a real Catch-22 but at the same time, it's one of our own making in that the push for increased ticket income made it that much easier to turn a blind eye toward related risks.
But the real silver lining here is what both The Met and ABO appear to have discovered: there is demand and interest out there; they are simply waiting for us to adjust prices.