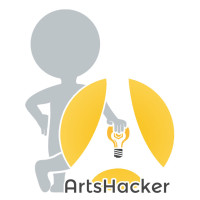 ArtsHacker Ceci Dadisman posted an article on 1/16/2015 about how to take advantage of a great online service called Magic Mockups, which allows you create Smartphone, tablet, and laptop oriented mockups with your branding elements all without the need for Photoshop. It's a great post and for those who do have Photoshop at their disposal, I posted a companion piece the following day which dives deeper into the world of premium mockups.
The article, Take Mockups To The Next Level With Premium Templates And Smart Objects, includes a step by step visual tutorial on how to use Photoshop Smart Objects along with providing resources for where you can pick up a wide variety of slick premium Photoshop mockup templates for as little as $5.00.
If you already have some Photoshop skills but using something like Smart Objects is just outside your skillset, then this is absolutely a must-read post. Moreover, once you see how much you can do with premium mockup templates, and how simple the learning curve is, you might find yourself motivated to jump on the Photoshop bandwagon.
Create Easy Mockups
Take Mockups To The Next Level With Premium Templates And Smart Objects