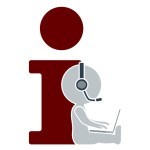 The article from 1/30/2015 about ticket revenue and artificial restrictions resulting from technical limitations from ticketing providers generated a great deal of traffic and based on public comments plus private messages, it seems there is ample interest in exploring this topic to a greater extent.
To that end, gathering some data is always a good place to begin; as such, I would be grateful for those of you among the ranks of arts administrators to take a moment out of your day and complete a brief ticketing software and loyalty/reward functionality survey.
Results from the survey will be published in a subsequent article by the end of February, 2015.
This Survey has expired.