UPDATE: It looks like cooler heads are prevailing for the time being as the Fort Worth Symphony Orchestra (FWSO) has decided against imposing a collective bargaining agreement (CBA) after musicians rejected what they called their last best, final offer. As of now, there are no firm plans on whether or not both sides plan to return to bargaining so for the time being, it is a hurry up and wait scenario.
Given the lack of any immediate cash flow problem combined with the orchestra's upcoming gala concert on 2/6/16, it makes sense for the employer to avoid tempting the musicians to strike. But in the absence of scheduled bargaining sessions, a work stoppage could happen at any point.
Original article continues, below.
In the wake of furious media activity surrounding a board enforced deadline to either accept a last, best, and final CBA offer or force having the agreement imposed, stakeholders at the FWSO have been quiet.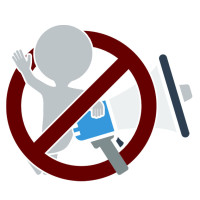 At the time this article was written, there is no hint from the musicians' negotiation committee that they plan to use their recently granted strike authorization to initiate a work stoppage. Since the deadline, activity on their official Facebook page has been minimal and unrelated to the labor dispute while the most recent press statement via their website is from 1/22/16.
The first scheduled concert activity since the agreement was imposed is 1/29/16 and if the musicians intend to exercise their right to strike, that could trigger the action but if the they follow traditional patterns, you can expect them to target the orchestra's gala concert on 2/6/16.
Moreover, if the union representing the musicians, Local 72-147, American Federation of Musicians, has filed an unfair labor charge with the National Labor Relations Board (NLRB) to challenge the imposed agreement, it has yet to appear on the NLRB's online case database. There's one for the Colorado Symphony's contentious labor dispute, but nothing yet from Fort Worth.
Having said that, there was some orchestra news out of Texas in the form of Dallas Symphony Orchestra's music director, Jaap van Zweden, announcement he's leaving for the New York Philharmonic to replace Alan Gilbert beginning with the 2017/18 season.