What a week to be away at a conference. At the time this article was written (Sunday, March 10), the Chicago Symphony Orchestra (CSO) was in the last few hours before the musicians' deadline to reach a new agreement before going on strike. Update: the musicians are officially on strike.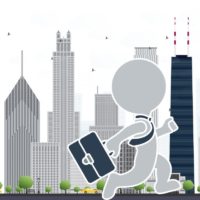 As of late, I've been happy to give labor stoppages a 24-48 hour window to resolve on their own before taking a deeper dive into the issues and as it turns out, I will end up giving this dispute an even longer stretch of time thanks to being away for most of the week at the Nonprofit Technology Conference.
From a historical perspective, if both sides fail to reach an agreement and a labor stoppage ensues, it will either wrap up well before I return on Friday or turn into an extended affair.
Unlike the CSO's last strike in 2012 which barely lasted two days, key issues this time around are far more profound. The largest unresolved item is the musicians' defined benefit pension plan, which the employer wants to scrap lock, stock, and barrel in favor of a defined contribution plan.
An additional term the musicians have indicated are unacceptable in the employer's latest offer include a reduction in substitute musician pay. Currently, the CSO pays substitutes that same rate as core musicians on a per-service basis; meaning substitutes receive equal pay for equal work when participating in rehearsals and performances.
On Friday afternoon, the employer launched the first wave in the eleventh-hour public relations campaign with a letter from CSO President Jeff Alexander. The letter included a list of select items from the their most recent offer and the musician response was quick to point out key omissions, such as the reduction in substitute musician pay.
I contacted Eileen Chambers, CSO Communications and PR Officer, to confirm or refute the musicians' assertion and she declined to do either, citing the ongoing talks.
On March 6, 2019, CSO music director, Riccardo Muti, weighed in on the impending strike with a letter to the orchestra's executive leadership. The musicians published two paragraphs of the letter in a press release and while brief, they left little to no room for misinterpretation on how Muti observes the disagreements.
"As Music Director and a musician of this orchestra, I am with the Musicians. I understand their needs and how they should be treated, and the fact that they are among the best musicians in the world a crisis would damage the image of the institution. The Musicians themselves, the public and the entire musical world would be surprised to see the Orchestra in trouble.

I hope before my return in a few days, everything will be settled, giving the Musicians the recognition they deserve. I hope that the Board [of Trustees] will remember that theirs is not a job but a mission, and that tranquility and serenity will be given for the Artists to do their work."
Stay tuned…